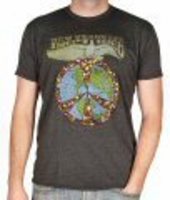 San Francisco, CA (PRWEB) December 17, 2009
Wolfgang's Vault reveals the Roots of Rock line of designer t-shirts and high fashion apparel, featuring 21 exclusive designs inspired by Wolfgang's Vault original vintage concert posters which harken back to the most influential times and places of the history of rock.
The Roots of Rock series, (http://www.wolfgangsvault.com/series/roots-of-rock-series.html), is Wolfgang's Vault's foray into in-store sales of its popular line of casual wear. Released in time for Holiday 2009 the designs are now in stores at:
80 West Boutique
Bell Boutique
Blazers for Men
B-Market
Carbon
Dillards
E. Street Denim
Envy Boutique
First Impressions
Girls Next Door
Lane Crawford Department Stores
Malibu Lifestyles
Nano Universe
Pieces
Scotssdale Jeans
Spectators
The Coop
and finer boutiques across the U.S.
###