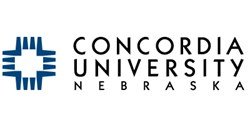 Seward, NE (PRWEB) October 03, 2013
Representatives of Concordia University, Nebraska's online Master of Public Health (MPH) program, will man a booth at the annual conference of the Public Health Association of Nebraska (PHAN) Oct. 10-11, 2013, in Grand Island, Neb. The theme of the conference is "Public Health Puzzle: Putting the Pieces Together."
In addition, Dr. Bernadette McCrory, a faculty member teaching in the MPH program, will attend the conference. Dr. McCrory is also a research scientist in the Movement and Neurosciences Center at Madonna Rehabilitation Hospital, a research assistant professor in the Mechanical & Materials Engineering Department at the University of Nebraska-Lincoln and a public health officer in the Nebraska Army National Guard. Dr. McCrory currently explores biomechanical, physiological and neurocognitive research to enhance the independence and quality of life of persons with and without disabilities.
PHAN was established in 1950 as the Nebraska Public Health Association. In 2000, the organization changed its name to the Public Health Association of Nebraska. Today, PHAN works to actively identify and solve Nebraska's health problems, in part by providing a forum for discussion and advocacy of significant public health concerns facing the state as well as by enhancing the professional growth of health professionals. As an affiliate of the American Public Health Association, PHAN contributes to discussions on national public health issues as well.
Representatives from the online Master of Public Health program at Concordia University, Nebraska will be attending the conference and will provide information and answer questions about the university's online MPH. Drawing from a foundation of Lutheran Christian belief and values, the 39-credit-hour online MPH focuses on making a difference in the world by improving access to health care and medical treatment, promoting beneficial health care policies and legislation, and offering practical outreach and education programming. Core coursework emphasizes policy background, biostatistics, environmental health, research methods, health behavior, epidemiology and health care policy and management.
Students can choose from two specializations. The Community Health Education specialization prepares students for jobs at the grassroots level of public health with studies in community health, program evaluation, marketing and ethics. The Health Policy and Administration specialization takes a higher-level view of the field, exploring behavioral science, policy, budgeting and human resources. In addition, students have the opportunity to participate in one of Concordia University, Nebraska's annual service-based mission trips. The global mission trip experience provides students with the chance to apply their knowledge of public health and their dedication to service to underserved populations across the world.
All students complete a research project and paper, enabling them to apply research methodologies and explore public health principles and concepts learned in classes.
For more than 120 years, Concordia has provided students with an excellent, Christ-centered education taught by highly credentialed faculty. Through its online graduate programs, the University has expanded its mission to prepare students to live lives of learning, service and leadership to men and women around the country and the world.
For more information about the online Master of Public Health at Concordia, go to onlineprograms.cune.edu or call 877-497-5848 to speak with an Admissions Representative.
About Concordia University, Nebraska:
Concordia University, Nebraska was founded in 1894 by The Lutheran Church—Missouri Synod and carries forward a mission of providing excellent Christian education as it welcomes all students seeking lives of learning, service and leadership. Concordia Nebraska is fully accredited by The Higher Learning Commission (HLC) of the North Central Association of Colleges and Schools and offers more than 50 undergraduate programs and approximately 20 graduate degrees, specializations, certificates and adult learning programs.