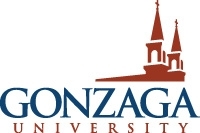 Spokane, WA (PRWEB) June 25, 2013
Gonzaga University's Fall term officially begins September 3rd, 2013. Those interested in enrolling in one of the university's convenient online programs are encouraged to apply now in order to begin their studies at that time.
Gonzaga currently offers a Master of Arts in Communication and Leadership (COML) and a Master of Arts in Organizational Leadership (ORGL) in an online format designed to help busy adults further their education and promote their careers with an advanced degree. Interested individuals can apply here or call 866-295-3105 to speak with an Admissions Representative for more information.
We are also excited to announce a new Emphasis in College Teaching of Communication that helps students acquire skills for teaching college level communication. The emphasis consists of 4 courses (12 credits) and students in this emphasis focus their thesis or project in this area.
The M.A. in Communication and Leadership Studies (COML) and M.A. in Organizational Leadership (ORGL) also include innovative courses that involve study abroad. The COML 513 Advanced Topics in Communication elective course, Peace building through Dialogue in Northern Ireland, in Derry, Northern Ireland, offers graduate students the opportunity to meet with peace practitioners, and former combatants, to hear firsthand how local leaders are working towards understanding and healing, and learn interviewing skills for building dialogic practices. The ORGL 522 "Leadership, Community, Empowerment, Collaboration and Dialogue" course held at St. Andrew's Abbey in Valyermo, CA, is an example of another type of field study opportunity offered to graduate students. There are many more Study Abroad/Field Study opportunities available to our ORGL/COML students that help to develop a knowledge of and appreciation for different cultures and traditions, as well as a holistic understanding of our global society and the human race—outcomes that align with the Jesuit, Catholic and humanistic mission of the university.
To apply, or for more information view Gonzaga's online programs, or call 866-295-3105
About Gonzaga University:
Situated along the Spokane River near downtown Spokane, Washington, Gonzaga University is a humanistic, private Catholic University providing a Jesuit education to more than 7,500 students. Gonzaga offers 75 fields of study, 25 master's degrees, a doctorate in leadership studies, and a Juris Doctor degree through our School of Law.
US News & World Report has ranked Gonzaga University one of the top universities in the West for more than 16 years. In addition, The Princeton Review and Forbes magazine have separately ranked us one of the nation's best universities. Gonzaga is regionally accredited by the Northwest Commission on Colleges and Schools (NWCCS) and a member of the Jesuit Education Network.