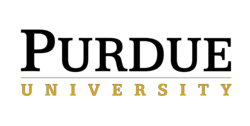 This graduating class is proof of the success of our first fully online venture - Dr. James Lehman, professor and associate dean of the College of Education
West Lafayette, IN (PRWEB) April 30, 2013
The College of Education at Purdue University launched its first online program in the fall of 2011, and now the first-ever online class is graduating. Twenty students will finish the online Master of Science in Education in Learning Design and Technology (MSED) this spring.
The MSED is a long-established program, having been available on campus for nearly 35 years. Its strong history and presence was part of the reason University faculty and administrators chose it as the first program to be offered solely through the online format.
The MSED focuses on the design, implementation and evaluation of learning materials and experiences that integrate effective instructional techniques and technology. Students learn to customize and tailor learning plans for a variety of fields, organizations, groups and settings, resulting in applications in K-12 and higher education, corporate training, e-learning and curriculum development, healthcare and anywhere else people need to be taught new skills and information.
Students in the online program interact in a virtual classroom interface where they view assignments, post discussions, upload coursework and communicate with their fellow students as well as faculty members, who are active researchers with both past and current experience to share.
"The program prepared me to approach instructional design systematically, to be more effective at faculty training, to be mindful of learner motivation, and to identify non-training solutions to performance problems," said MSED student Erica Vail. "It was practical and was very relevant to my work, and I was able to help and be helped by so many of the other students that I met as we shared our work experiences with each other and used each other as a resource."
Several students will travel to West Lafayette to take part in commencement activities on campus, which will take place on Saturday, May 11, 2013.
"This graduating class is proof of the success of our first fully online venture," said Dr. James Lehman, professor and associate dean of the College of Education. "I'm sure they will continue to make Purdue proud through their professional contributions to teaching, training and learning, while we look forward to expanding our list of online programs so we can welcome even more students to our community."
Known for focusing on science, technology and research, Purdue provides programs in the online format to further its mission of innovation in these fields. With its long history, rich traditions and a diverse community that includes an international student body and a faculty and staff dedicated to the highest scholarly and ethical standards, Purdue continues its tradition of academic excellence and personal attention to each student, both on campus and online.
US News & World Report has ranked Purdue among the top 100 online graduate education programs in its 2013 listing of "Best Colleges". US News also ranked Purdue's respected College of Education No. 32 among the nation's education schools.
Purdue also maintained its top 25 ranking among US News' list of the nation's public universities and is 65th among all universities. In other 2013 rankings, the University is listed among the Princeton Review's 150 "best value" colleges and ranked in the top 100 in the QS World University Rankings.
To learn more about the online Master of Science in Education in Learning Design and Technology at Purdue, go to http://www.purdueonlineprograms.com.
About Purdue University:
At Purdue University, our reputation for innovation and discovery is built on a foundation of tradition and history. Founded as a land-grant school in 1869, today the University is known for scholarly excellence, research, and achievement in the fields of aerospace, engineering, technology, science and math. Our faculty and staff commit themselves every day to preparing students to become dynamic leaders and lifelong learners. Purdue is committed to research that is transferable to real-world applications and benefits the world in positive ways.
Purdue University is accredited by the Higher Learning Commission of the North Central Association of Colleges and Schools, one of six regional institutional accreditors in the United States. Additionally, the College of Education is accredited by the National Council for Accreditation of Teacher Education.