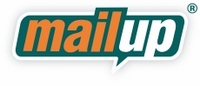 said Nazzareno Gorni, Business Development at Nweb.
Mission Viejo, CA (PRWEB) December 15, 2008
MailUp has partnered with Return Path to become a referral partner for their Sender Score Certification program.
This is the most important International whitelist: when accredited through Sender Score Certified, senders reduce filtering risk and increase delivery rates.
Sender Score Certified is an email accreditation program with deep corporate and consumer market coverage. Top internet services providers such as MSN, Windows Live Hotmail, GoDaddy, Yahoo! and Road Runner use Sender Score Certified in filtering decisions, along with thousands of corporate domains and leading filtering solutions such as Spam Assassin, IronPort Systems, Barracuda Networks and Cloudmark. Sender Score Certified is trusted by these receivers because of its strict requirements that senders adhere to both qualitative and quantitative measures of their email reputation.
A recent study by Return Path found that Sender Score Certified members experienced a 21% lift in overall delivery rates. Each percentage lift in delivery rates translates into increased program revenue and in many cases, significant savings.
Along with financial advantages of improved inbox delivery, Microsoft recently announced that Sender Score Certified members will receive additional privileges when sending to Windows Live Hotmail users. The most significant is that images and links will be enabled by default for email sent from certified IP addresses. This means that Sender Score Certified senders can move past the challenges around rendering and image suppression that plague most email marketers.
By joining our network of Sender Score Certified Partners, MailUp is enabling all of their customers to achieve the best delivery rates possible and with an overall cost savings," said Didier Colombani, European Business Development and Partnerships, Director at Return Path. "We are excited to welcome MailUp in our Sender Score Certified partner program and we look forward to having MailUp's clients benefit from the industry's most recognized accreditation services to help them increase their overall delivery performance."
Becoming a Return Path Partner for Sender Score Certification allows us to provide our clients with a trusted solution for best-in-class sending practices," said Nazzareno Gorni, Business Development at Nweb. "The program is mutually beneficial for both email marketers and customers providing high-quality, filtered email that aggressively targets spam and at the same time does not filter out desired messages."
MailUp, the professional solution for the email marketing and the newsletter sending powered by NWeb, follows all the technical requirements requested by Return Path. Besides the SpamCheck and MailCheckUp, through Sender Score Nweb provides to his costumers an important tool to increase the effectiveness of the email marketing campaigns.
MailUp is marketed in the United States by Early Impact, a long time NWEB technology partner. For more information on MailUp, please visit: getmailup.com
About Early Impact, Inc.
Early Impact develops e-commerce software for small businesses and is the US authorized distributor of MailUp. Its ProductCart line of shopping cart software is used by thousands of Internet stores around the world. Hundreds of Web design companies have chosen it as their e-commerce system of choice for building online storefronts for their customers. Early Impact is a privately owned California corporation, headquartered in Mission Viejo, CA. For more information visit earlyimpact.com
About NWEB Srl
NWeb develops Internet and Intranet applications for corporate users worldwide, and makes them available using the Software As A Service (SaaS) approach. Its MailUp newsletter management system employs cutting-edge technology to provide a state-of-the-art application for e-mail marketing. MailUp combines Italy's top-quality engineering and unique sense of style into an application that is used successfully by hundreds of companies worldwide. NWeb is privately owned with offices in Milan and Cremona, Italy.
About Return Path
Founded in 1999, Return Path helps commercial email senders get more email delivered to the inbox. Our tools and services give senders the tools and insight to diagnose and prevent email deliverability and rendering failures by improving and maintaining their email sending reputations. Return Path works with both the sending and receiving communities to bring transparent standards to email delivery and filtering. Return Path's runs the internet's most widely used third-party whitelist, Sender Score Certified. For more information, please visit http://www.returnpath.net.
###