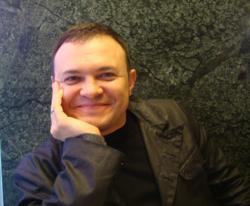 Orlando, Florida (PRWEB) May 02, 2012
Igor Smirnoff of NewspaperDirect is a featured panelist at this year's BlackBerry World™, the largest annual gathering for the BlackBerry® ecosystem. Mr. Smirnoff will outline the business opportunities that RIM's current and future products, including the upcoming BlackBerry 10 smartphone, represent for publishers.
Mr. Smirnoff is participating in a media panel at BlackBerry World 2012: "Quality Profitable Opportunities for Publishing Partners on BlackBerry." The panel discussions will cover several areas, including: development options, how to work with publishers, and providing a compelling user experience. NewspaperDirect has long been a supporter of the BlackBerry platform, and recently launched an updated version of its flagship news app for mobile devices, PressReader for BlackBerry® PlayBook™ OS 2.0.
Event/panel details:
■ BlackBerry World 2012
■ Media panel: Quality Profitable Opportunities for Publishing Partners on BlackBerry
■ Wednesday, May 2, 2012, 9:00 a.m.
■ Tampa Room
Mr. Smirnoff is vice president, digital at NewspaperDirect. He has been with NewspaperDirect since 2003 and is a recognized expert in the formulation of effective cross-platform and multichannel strategies for leading publishers around the world. Mr. Smirnoff focuses on the development of the company's newspaper and magazine publisher network, partnerships with mobile and tablet device manufacturers, as well as with major telecom operators and software companies. Today, working closely with 2,200 publishers in 96 countries, as well as many market partners, he is actively involved with the development of an industrywide strategy for migration of publishers' printed business into the digital realm.
About PressReader
PressReader is the companion offline application for the world's largest online newspaper and magazine newsstand, PressDisplay.com. PressReader delivers the most authentic newspaper-reading experience on PCs, Macs, smartphones, Apple iOS devices (iPad, iPhone and iPod Touch), numerous Google Android-based handhelds, BlackBerry devices (PlayBook, Bold, Curve and Storm), and Windows devices (Windows Phone and Windows 7 Slate PC). Today, millions of tablets come pre-installed with PressReader from a growing list of major manufacturers that includes ASUS, HTC, Kobo, Microsoft, RIM, and Samsung. With PressReader, you can hold a digital edition of your favorite publication in your hands and read it from cover to cover, just the way the title was printed — with no compromises in quality, fidelity or content. Whenever PressReader, or its online service, PressDisplay.com, supports a new device, it is also made available to NewspaperDirect's publishing partners for their own SmartEdition ePapers. Follow us on Facebook.com/pressreader, Google+, Twitter @pressdisplay, and YouTube.com/user/pressdisplay.
About NewspaperDirect Inc.
NewspaperDirect delivers the world's newspapers and magazines to millions of readers the way they want to receive them — in print, online, or on their mobile device, tablet or eReader — wherever they live, travel, work or play. With the most innovative digital publishing technology in the industry and the only zero operational-cost business model, NewspaperDirect is recognized as the world leader in multichannel content distribution and monetization, and is the chosen partner of more than 2,100 publishers from 95 countries.
PressDisplay.com, PressReader and SmartEdition are trademarks or registered trademarks of NewspaperDirect Inc. All other trademarks and registered trademarks belong to their respective owners.