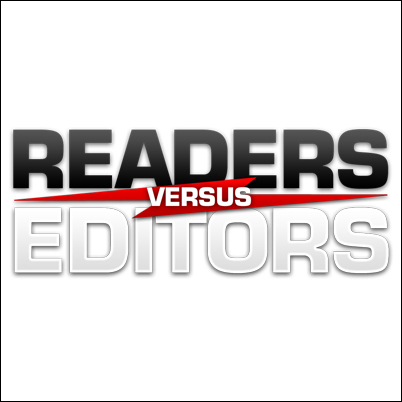 PressDisplay.com works with newspaper replicas, not select feeds from publishers. It understands a newspaper's actual layout, so it is able to determine which stories editors decided were the most important in any edition
Vancouver, BC (Vocus) March 14, 2007
NewspaperDirect, the world leader in digital delivery of newspapers and magazines from around the world, is now enabling users of its PressDisplay.com service to view their news in two entirely different ways. The new feature is called "Editors' Picks/Readers' Choice." It lets users of PressDislay.com see which news stories were given top billing by editors, or to see which stories their fellow users found most interesting.
"PressDisplay.com works with newspaper replicas, not select feeds from publishers. It understands a newspaper's actual layout, so it is able to determine which stories editors decided were the most important in any edition," said Alex Kroogman, CEO of NewspaperDirect. "Separately, we can analyze how our readers interact with a newspaper. Our system knows which stories were read in their entirety, and which stories readers lingered over, so we're able to determine from that which stories are proving to be of most interest to readers. Better yet, we can do this across more than 450 national and international publications and then provide our readers with the best of the best from around the globe."
Other news aggregation services try to display 'popular' news stories. PressDisplay.com does this differently. Unlike other online news ranking approaches, which typically use 'click-throughs' or votes to measure interest in a particular story, the new feature measures the reading time for every news article in over 450 publications displayed in PressDisplay.com, and uses this to determine its 'interest value' in relation to other stories.
PressDisplay.com 'knows' what editors think is important, what people read:
Editors design a newspaper's layout to present news based on the news value of each story. Among the factors they consider in this decision are the location of the article (e.g. on the front page or on the front of a section); the length of the story; the number, size and color of pictures; headline size; and the number of reporters that contributed to the story. Layout design is an art that can dramatically affect which story -- or which newspapers -- people choose.
Within PressDisplay.com, readers use a slider bar to progressively move their view of the news from Editors' Picks to Readers' Choice. To understand which articles are of most interest to readers, PressDisplay.com tracks the reading time on any given article. It measures which parts of a newspaper page--text of articles, related pictures and even advertisements--get the most attention. This is far more accurate than measuring click-throughs (readers may click on an appealing headline and then lose interest in the story behind the headline) or voting systems (readers tend to base their vote on whether they agree with the article, not necessarily based on its pure interest value). PressDisplay.com also uses a variety of techniques to determine whether a reader read the article entirely.
For more information about how PressDisplay does this, see here:
http://blog.pressdisplay.com/2007/03/13/readers-versus-editors-a-new-way-to-discover-what-news-is-hot/
During an initial pilot, the new Editors' Picks/Readers' Choice feature has yielded some surprises.
1. Within days of introducing article ranking in PressDisplay.com, the average visit length increased by 300%.
2. Almost every day, the top five stories in the top newspapers include the crossword puzzles and Sudoku games - pages where advertisements are often non-existent. Given the number of eyeballs that the games and cartoon pages attract, these are clearly opportunities for advertising.
3. The Sports section typically demonstrated the largest gap between editors' picks and readers' choice.
4. Although front page news stories often receive high marks from readers, they are rarely the "most interesting" stories listed for the top newspapers by readers. They are considered good stories by readers, but inside stories often receive more reader interest.
NewspaperDirect's proprietary Reading Map technology allows publishers to analyze reading patterns throughout their publication, gaining valuable insight into what elements of the publication are read most and least. This information is essential in order to better understand the impact of editorial content, layout and advertising on reading behavior - and therefore the value provided to the reader or advertiser.
About PressDisplay.com:
PressDisplay.com is the most convenient, complete and cost-effective way to read all your favorite newspapers on one site. With a subscription to PressDisplay.com, users gain access to newspapers from home and around the world on the day they are published, often before they hit the newsstands. PressDisplay.com enhances your reading experience with a simple user interface , easy-to-use navigation tools and powerful search, monitoring, translation, audio and sharing functionality. Flexible subscription plans are available (free, pay-as-you-go, personal unlimited, corporate and professional), allowing users to try PressDisplay.com before they buy.
About NewspaperDirect Inc.:
Founded in 1999 and based in Vancouver, BC, Canada, NewspaperDirect Inc. is the world leader in digital delivery and local printing of same-day newspapers from around the world. NewspaperDirect offers hundreds of newspaper and magazine titles through a global network of more than 800 print locations in more than 85 countries, delivering them to hotels, libraries, cruise ships, corporate offices, retail outlets, home subscribers and Web browsers everywhere. As a Microsoft Premium Partner, NewspaperDirect develops content applications for Tablet PCs and Ultra-Mobile PCs.
To learn more, visit http://www.newspaperdirect.com.
###