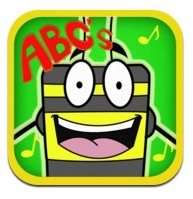 Washington, DC (PRWEB) September 15, 2012
NewsWatch, a national television show, recently aired a news segment that took a look at a new and innovative Childrens Phonics App by Bingnote called ABC's with Bingzy Bee. Scott Steinberg, author of the "Modern Parents Guide" and nationally recognized tech guru, joined NewsWatch to highlight the apps.
The "ABC's with Bingzy Bee : Phonics" app was created by an award-winning teacher for classroom and one-on-one lessons. Ideal for children between the ages of 2 and 6, Bingzy Bee is the first animated application of its kind. Unlike other apps that assume children already know letters and sounds, Bingzy Bee teaches the letters and sounds through song then uses animated games to help reinforce what the child just learned.
Using a professionally trained phonetics teacher, the app helps kids learn the correct phonetics at an early age and prepares them to read and write. The application also comes loaded with bonus new songs, like "I Believe I Can" and "Jump!" that encourage kids to become positive thinkers and reinforces healthy eating habits along with regular exercise. In initial uses, children responded to the application enthusiastically and were able to sing along with Bingzy's ABC Song.
Bingzy Bee is available for download on the iTunes in the iTunes App Store as a free application and a paid application. It is compatible with any apple mobile device, including the iPad, iPhone, and iPod. For more information, visit http://www.bingnote.com.
To see the video on ABC's with Bingzy Bee, please go to: http://youtu.be/tgUPmEemn0w
NewsWatch is a weekly 30-minute consumer oriented television show that airs nationwide. NewsWatch regularly features top travel destinations, health tips, technology products, medical breakthroughs and entertainment news on the show. The show airs in 180 markets nationwide as well as all of the top 20 broadcast markets in the country, and is the preferred choice for Satellite Media Tour and Video News Release Distribution. For more information, head to newswatchtv.com