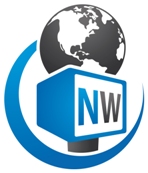 Las Vegas, NV (PRWEB) January 09, 2013
National tech expert, Scott Steinberg, recently took a look at the top tech products from the floor of the 2013 Consumer Electronics Show. Scott highlighted "FatWallet", a website for discounts and sales on consumer tech products.
The weeks following CES present spectacular discounts and sales on TV's and home theater systems. If you're looking to upgrade your HDTV for this year's big game, Scott recommended visiting Fatwallet.com, a smart online shopping resource for millions of consumers. FatWallet is a one-stop shop for finding all of the best HDTV deals. Their experienced staff do all the research by comparing and presenting the latest HDTV, home theater and TV accessory deals worth consideration. These deals are sourced from everywhere, including their savvy FatWallet forums community that share up-to-the-minute money-saving deals and tips. You'll find the latest prices, tech specs and additional savings from coupon codes, free shipping and bonus cash back rewards from all the top stores and brands like Samsung, Sony, Panasonic and Sharp.
Fatwallet makes it easier for you to save money and find the right HDTV to fit your needs. Their tech experts have also created comprehensive shopping guides that help you determine which LED, LCD, Plasma and DLP technology and features make sense for your viewing situations. You'll be making smarter purchasing decisions and watching the big game in style. Not only is FatWallet a great destination for TVs and electronics, they also offer a massive variety of bargains on all types of consumer products year round. For more information, visit fatwallet.com.
To follow along with the show and watch as Scott Steinberg unveils the latest from The 2013 Consumer Electronics Show, subscribe to the NewsWatch YouTube Channel, Like the NewsWatch Facebook Page, or follow the NewsWatch Twitter feed.
For more information, head to NewsWatch.
NewsWatch is a weekly 30-minute consumer oriented television show that airs on the ION Network Thursday mornings at 5:30am across the nation. NewsWatch regularly features top travel destinations, health tips, technology products, medical breakthroughs and entertainment news on the show. A recent addition to NewsWatch, AppWatch is a weekly segment that provides viewers app reviews and game reviews of the latest and hottest apps and games out on the market for iOS and Android devices. The show airs in 180 markets nationwide as well as all of the top 20 broadcast markets in the country, and is the preferred choice for Satellite Media Tour and Video News Release Distribution.
The Consumer Electronics Association (CEA) is the owner and producer of the International CES. CEA is the preeminent trade association promoting growth in the $186 billion U.S. consumer electronics industry. More than 2,000 companies enjoy the benefits of CEA membership, including legislative advocacy, market research, technical training and education, industry promotion, standards development and the fostering of business and strategic relationships. All profits from CES are reinvested into CEA's industry services. Find CEA online at CE.org and Innovation-Movement.com.