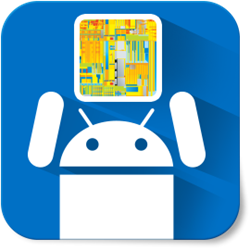 Washington, DC (PRWEB) September 26, 2014
"Intel" was featured on NewsWatch as part of its monthly AppWatch, which features the latest and hottest mobile applications available on iOS and Android devices. Scott Steinberg, a parenting and technology expert and special reporter for NewsWatch, conducted the app reviews.
According to Google, there are over 1 billion active Android users. The explosion of Android as an operating system has resulted in a massive portfolio of apps that consumers can use to enhance their lives and their learning experiences.
Intel, continues to work with app developers around the world to create innovative applications that take advantage of their atom processors and are optimized for android tablets. A large portion of those apps are aimed towards students of all degrees and ages.
The LectureNotes app by Acadoid Developer is an efficient, digital note-taking system that can be used by teachers and students to type or hand write on the screen. Users can easily organize subjects into customized, virtual notebooks and it lets you import and annotate images as well as share notes with classmates.
The Mantano Ebook Reader Premium app by Mantano is freat for anyone looking to do some reading. It allows users to digitally access a ton of texts and books. Users can highlight and annotate passages, comment in the text, and share with friends. The Text-to-Speech option gives a readers' eyes a break. This app makes in-depth reading really easy.
Learning a new language is daunting, but it doesn't have to be. The team at Duolingo created an application that uses bite-size, skill building exercises that incorporate listening, reading, writing, and speaking in an entertaining and natural way. For anyone taking language classes or heading somewhere for vacation or a study abroad program, check out Duolingo.
For artistic lovers and students, check out an origami app called Paperama by FDG Entertainment. It's meant for all ages and skill levels, and it teaches consumers how to make delicate, beautiful origami figures from paper. They use 3D graphics to illustrate in a light-hearted way how to complete each form. Dozens of different forms users can create with the app.
Education is becoming increasingly visual and the Instaframe Photo Collage Maker application by IU-Apps allows students to combine images into beautiful collages. A students photos can be organized for a report, for storytelling, or even just for sharing with classmates. In a world of camera phones, this app will be useful for students everywhere.
Geometry Dash by RobTop Games is a fast-paced retro action game that'll definitely challenge reflexes but also help a student relax. The app has great graphics and fun theme music that makes it a high-speed, hilarious way to blow off steam. It's fun, it's addictive, and it's perfect for android users.
All these applications are designed by app developers for Intel technologies and they're meant to help students stay organized and motivated throughout the school year and into breaks. To download any of the apps on an Android tablet, visit the Google Play store. Consumers can also learn more about other Android apps that utilize Intel Technologies by heading to the Intel Apps for Android Showcase at https://software.intel.com/pams/android.
About NewsWatch
NewsWatch is a weekly 30-minute consumer oriented television show that airs on the History Channel, FYI Network, and ION Network. NewsWatch regularly features top technology products and services, mobile applications for iOS, Android, and Windows devices, unique and beautiful travel destinations around the world, health and medical tips, and entertainment interviews on the show. NewsWatch airs on the History Channel at 6:00 – 6:30 AM ET/PT and on the FYI Network from 7:00 – 7:30 AM ET.
NewsWatch is located in the greater Washington, DC area and has been on air for over 25 years. For more information or to watch the most recent episode, visit http://newswatchtv.com.