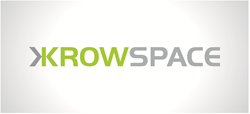 KROWSPACE is a unique job connection tool that any job provider or job seeker should consider!
Washington, DC (PRWEB) May 27, 2014
"KROWSPACE" was featured on NewsWatch as part of its popular segment, Biz Report, that takes a look at small, medium, and large businesses around the world that are making waves in their industry. NewsWatch host, Susan Bridges, conducted the report and shared with viewers how KROWSPACE is a unique job connection tool for job seekers and providers.
According to the US Bureau of Labor, there are approximately 10 million people unemployed in the United States. According to the Freelancers Union, there are around 42 million freelancers as well. Anyone in either group or anyone looking for a new job or their next hire should consider looking at Krowspace, a unique job connection tool.
"KROWSPACE is the first job solutions tool, or as we call it, job connection platform, of its kind. It's a platform that empowers its users – job providers and job seekers – to make direct and instant connections with each other," said KROWSPACE CEO, Braiden Tinnell. "Our approach was to create a streamlined and intuitive solution that focuses on immediacy and direct connection to benefit both ends of the hiring spectrum, the job providers and the job seekers. Our goal is not to reinvent the wheel, it is to redesign the entire car."
KROWSPACE is also a social network, which gives job seekers social capabilities as well.
"Social media has only been recently introduced to the job search industry, and it is a big piece of what makes KROWSPACE special. While most online solutions are outdated vertical job search engines, we're moving in a different direction. And aside from the direct and instant connections between the job seeker and job provider, it's also 100% free to post jobs. For job seekers, when they find a suitable job – fulltime, parttime, freelance, or an odd job – they have 3 options. Option one, apply to it with one click. That simple," said KROWSPACE CEO, Braiden Tinnell. "Option two is to share the job posting with another person in their network. And option three is a feature I personally pushed to develop for our beta launch, it's the Follow feature. And this is particularly helpful for Freelancers. When the job seeker identifies somebody posting jobs of interest, the job seekers can follow that person so everytime he or she posts a job, it instantaneously populates in the job seeker's personal job feed."
For job providers looking to hire or job seekers hunting for the next career or part-time job, KROWSPACE is a great tool with a smart approach to the job market.
To learn more, visit http://www.Krowspace.com.
About NewsWatch
NewsWatch is a weekly 30-minute consumer oriented television show that airs monthly on the History Channel and Bio Channel, and weekly on the ION Network. The show airs in over 200 markets nationwide as well as all of the top 20 broadcast markets in the country.
NewsWatch regularly features top technology products, mobile applications, unique and beautiful travel destinations, health tips, medical breakthroughs, and entertainment news on the show. A recent addition to NewsWatch, Biz Report is a weekly segment that takes a look at businesses around the globe that are making waves in their industry.
For more information or to catch other Biz Reports, visit http://newswatchtv.com/biz-report.html.