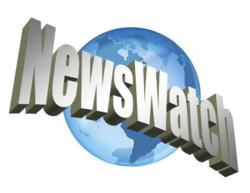 Fairfax, VA (PRWEB) April 06, 2012
Technology expert Scott Steinberg recently spoke to NewsWatch with a look at some of the must-have technology products of 2012. He took a look at four different products that should be top of mind for any consumer. They ranged from innovative household locks, to tablet cleaners, and even a new technology that helps consumers get a better nights rest.
The Ultimate Screen Care Kit and The Premium Tablet Cleaner from Dust-Off were the first product highlighted by Scott. A must have for anyone wanting to have their gadgets looking their best. The Ultimate Screen Care Kit gives consumers all the tools needed to clean anything from a portable device to their home laptop. Included in the kit is a screen spray, a screen shammy and cloth, a cd and dvd cloth, and a mobile cleaning pad. The other product by Dust-Off is their Premium Tablet Screen Cleaner. This product is the perfect tool for removing dirt, grime, and fingerprints from a tablet screen. For more information, head to dust-off.com
Simplikey Remote Door Opener was the second technology product that Scott took a look at. SimpliciKey allows consumers to never get locked out of their house again with the programmable home deadbolt. SimpliciKey allows users three different ways to unlock their front door or any door that can be installed with a standard deadbolt, through a remote control keyfob, keypad or a key. With the same level of security of a normal deadbolt, SimpliciKey Remote Control Electronic Deadbolts allow users to lock or unlock the door from up to 50 feet away. For more information, head to Simplicikey.com.
The ZEO Sleep Manager is another product Scott spoke to NewsWatch about. The Zeo Sleep Manager helps manage users sleep and allows them to get the good night rest their body deserves. Zeo is the only device that allows users to fully understand their sleep mix by tracking brain waves, muscle tone and eye movement. It then offers solutions via an online coaching system that identifies issues affecting everything from health and aging to stress levels and physical performance. For more information visit myzeo.com.
Aridion from P2i was the last innovative product Scott spoke with NewsWatch about. Aridion is a water proofing technology that will keep electronics safe and dry from unexpected splashes and spills. Aridion is a liquid repellent nano-coating technology applied at the manufacturing stage that protects on the nanoscopic level, giving devices an unparalleled level of protection from water and corrosion damage, without having to deal with bulky cases.
NewsWatch is a weekly 30-minute consumer oriented television show that airs nationwide. NewsWatch regularly feature top celebrities, health tips, technology products, medical breakthroughs and entertainment news on the show. The show airs in 190 markets nationwide as well as all of the top 20 broadcast markets in the country. For more information, head to newswatchtv.com