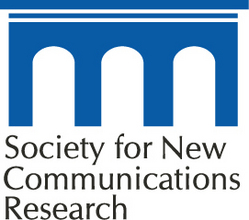 "The convergence of the Internet, Web 2.0, and mobile technologies has created a disruptive shift in business. The era of Business-to-Person (B2P) communications driven by all things social (social media, social networks, and social influence) has emerged
San Jose, CA (PRWEB) April 5, 2010
Social Media Peer Groups (SMPG) have changed the way we do business as professionals, and these new professional networks and business-focused online communities are becoming the new strategic mandate. This was one of the key findings of the newest Society for New Communications Research (http://sncr.org) study, "The New Symbiosis of Professional Networks," conducted by SNCR Research Fellows Donald Bulmer of SAP and Vanessa DiMauro of Leader Networks. The study examines the role that social media has on decision-making among business professionals, and included an online survey, which was completed by 356 professionals, as well as in-depth telephone interviews with senior level business professionals.
Key findings included the following:

Traditional decision-making processes are being disrupted by social media.
Professional networks are an increasingly essential decision-support tool.
Professionals tend to belong to multiple social networks for business purposes.
The "Big Three" social networks, LinkedIn, Facebook and Twitter, have emerged as professional networks.
Mobile is emerging as a frequent professional networking access point for these professionals.
High levels of trust exist in information obtained from online networks.
Changes are taking place in organizations' internal and external use of social media.
There is a recognized need for peer input in decision-making.
Connecting and collaborating are key drivers for professionals' use of social media.
"The convergence of the Internet, Web 2.0, and mobile technologies has created a disruptive shift in business. The era of Business-to-Person (B2P) communications driven by all things social (social media, social networks, and social influence) has emerged as a new model for engagement, and Social Media Peer Groups (SMPG) have evolved to take important and influential shape in a new business and economic environment," stated Bulmer.
"As we enter the era of business-to-person (B2P) customer relationship systems, those organizations that harness Web 2.0 technologies and SMPG platforms to enable B2P communications will be the winners. Laggards who do not understand the value of social networking and its appeal to the emotional side of customer relationship management will lose competitiveness and, ultimately, market share. Perhaps most importantly, they will lose the ability to connect and learn from their customers," concluded DiMauro.
The study was sponsored by Leader Networks and SAP. The executive summary can be downloaded at http://sncr.org/2007/12/08/research-educational-services/
The full study is available for purchase as an electronic file or hardcopy at http://www.amazon.com/New-Symbiosis-Professional-Networks-Decision-making/dp/0982700407/ref=sr_1_3?ie=UTF8&s=books&qid=1270166054&sr=8-3
Additionally, Bulmer and DiMauro will publish a paper based on the findings in an upcoming issue of the Society for New Communications Research's Journal of New Communications Research.
About Leader Networks
Leader Networks is a strategic research and consulting firm that specializes in helping clients harness the power of new digital rules and tools to drive measurable business benefits from social media and social leadership. We work with companies to create the strategy for online communities and professional networks, create rewarding business models, and shape the operational best practice and user engagement to help companies launch and grow a business focused online community or professional network. For more information, visit http://www.leadernetworks.com.
About SAP
SAP is the world's leading provider of business software, offering applications and services that enable companies of all sizes and in more than 25 industries to become best-run businesses. With more than 92,000 customers in over 120 countries, the company is listed on several exchanges, including the Frankfurt stock exchange and NYSE, under the symbol "SAP." For more information, visit http://www.sap.com.
About the Society for New Communications Research (SNCR)
The Society for New Communications Research is a global nonprofit 501(c)(3) research and education foundation and think tank focused on the advanced study of the latest developments in new media and communications, and their effect on traditional media and business models, communications, culture and society. For more information, visit http://sncr.org.
###