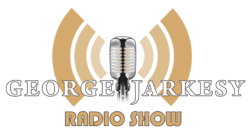 Houston, TX (PRWEB) October 25, 2012
Entrepreneur and champion of small business, George Jarkesy, host of the nationally syndicated, The George Jarkesy Show, is set to interview former Speaker of the House, the honorable, Newt Gingrich on October 25th, 2012. The George Jarkesy Show, which discusses business, politics, economics, and finance, can be heard live from 4-6 PM EST, Monday through Friday, on http://www.georgejarkesy.com.
Newt, who will be discussing his views on the election, the economy, and energy will be joined by his daughter, Callista Gingrich, who will be discussing her new children's book "Land of the Pilgrims' Pride". The interview is set for 5:20 PM EST and can be heard by clicking the 'Listen Live' button on http://www.georgejarkesy.com. The episode will also be archived on the website that night, as well as available on Apple iTunes.
About George Jarkesy
A money manager and professional investor, financial and corporate advisor. George has founded, invested in, and helped to build companies engaged in a broad range of industry sectors, including financial consulting, media, real estate investing, real estate management, employee leasing, light steel manufacturing, livestock management, technology, natural resources, healthcare and biotechnology. George is currently focused on Managing his and his partners many investments and he is a frequent market commentator and guest on FOX Business Network, FOX & Friends, Neil Cavuto, and CNBC. He is also the host of the nationally syndicated talk radio show, "The George Jarkesy Show". George started his career in the financial services industry with a New York Stock Exchange member. Over the past two decades, individually and through one of his companies, he has been a successful strategic investor in many entrepreneurial growth companies and has originated and/or participated in several hundred investments over the past 20 years, including both debt and equity in private, pre-public, and public companies.
George has also served on the Finance Committee of the Republican National Committee, and is currently an active member of the National Investment Banking Association, The Jarkesy Foundation, Chairman of The National Eagles and Angels Association, and hosts The George Jarkesy Radio Show.