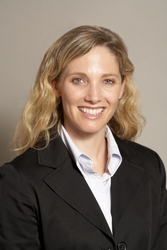 "There is something very powerful and healing in sharing your experience with a group of people who have gone through the same thing as you," Dr. Labb said.
Newton, MA (PRWEB) November 17, 2010
Loss and grief are inevitable and normal experiences in life. But that doesn't mean they are easy to deal with. "The profound sense of loss and grief that many people feel when they have lost a parent can be unbearable at times," said Dr. Courtney Labb, a clinical psychologist and grief counselor at Commonwealth Psychology Associates in Boston and Newton, MA. And, all people cope with loss and grief a little differently and in their own individual way. Many people will find that they prefer to navigate the grieving process alone and they may be able to get through it successfully. However, many others will prefer to go through the grieving process with assistance from professional counselors or other support systems. Dr. Labb said, "Individual grief counseling can be helpful for many people who feel that they need a little extra support and help to cope with their loss and feelings. While individual therapy will be sufficient for many people, some may find that participation in a grief support group is even more helpful."
Indeed, there are a number of unique features and benefits that support groups offer. "There is something very powerful and healing in sharing your experience with a group of people who have gone through the same thing as you. From my experience, individual therapy can be very useful for grief work, but if a grief support group is available and the client is open to this modality, it's an excellent adjunct or alternative to individual counseling for a few reasons," Dr. Labb said. One of the main benefits of participating in a grief support group is that the group setting allows clients to feel less alone in an experience that can often leave people feeling isolated. Dr. Labb also said, "When a client shares his or her story and sees that others are benefitting from hearing it, it can give meaning and positivity to a traumatic experience. I think the group is also helpful because it exposes clients to coping skills and strategies that were helpful for others and that may be helpful for them as well."
Another aspect of grief support groups is that clients, not just a therapist, help each other through the grieving process. "Clients in a support group setting help each other in several ways. They bear witness to each other's struggles, they share what has been helpful and unhelpful during their own grieving process, and they understand things in a way that friends who haven't experienced a similar loss aren't able to do," Dr. Labb said. The latter is especially important because grieving clients often feel alone with their grief and isolated because other important people in their lives may not be able to fully understand their pain. Other members of the group can often fill this void and help alleviate the sense of being alone.
While every kind of loss comes with emotions that are nearly universal, many also come with emotions and thoughts that are unique to the specific type of loss. "For example, with the loss of a parent some people describe the experience of feeling 'like an orphan'- despite being an adult at the time of their parent's death," said Dr. Labb. She added, "This is not a comment I frequently hear from clients who have experienced other types of losses – the thought and related feelings appear to be unique to parental loss." Because aspects of parental loss are unique, it can be helpful for adult children who have lost a parent to participate in a grief support group created specifically for their particular loss.
Unfortunately, some individuals who are dealing with the profound pain of losing a parent may feel uncomfortable with the thought of participating in a group with what initially are strangers. However, Dr. Labb indicated that it is important for potential participants to know that the group is a safe and supportive environment. "The members really care about helping each other make progress and are truly working together to make a difficult experience less painful," she said. Group members often have had very different kinds of relationships with their parents, some had very close relationships with their parents and others had relationships that were fraught with conflict and tension. "I have found that whatever kinds of relationships clients may have had with their parents, they are still able to provide each other with support and feedback that truly resonates. Being able to share the experience with others who understand what you are going through is an invaluable component of the grieving process and a key benefit of a parental loss support group," Dr. Labb said.
About Dr. Labb
Dr. Labb is a clinical psychologist who has been practicing for several years. She offers general psychotherapy and counseling services for clients dealing with depression, anxiety, relationship struggles, grief and loss, and health and wellness concerns. She also leads a weekly parental loss support group for adults. To learn more about Dr. Labb's support group please visit Therapy and Support Groups in Boston & Newton, MA. To learn more about Dr. Labb, please refer to Dr. Labb's Biography.
About Commonwealth Psychology Associates
Commonwealth Psychology Associates (CPA) is a full-service, multi-disciplinary behavioral health and psychology specialty practice where clients can obtain all of their behavioral health services in the convenience of one setting. CPA offers Psychotherapy & Counseling, Marriage & Couples Counseling, ADHD Testing & Treatment, Neuropsychological Testing & Evaluation, Stress Management Training, Health Psychology and Wellness Services, and many other psychological specialty services. CPA was formed in 2004 and since then has grown to include approximately 20 psychologists and medication specialists in three convenient locations in Boston, MA and Newton, MA. To learn more about CPA and to find a location near you, please visit Counseling Boston. A full list of services is available by clicking Behavioral Health Services in Boston and Newton.
###