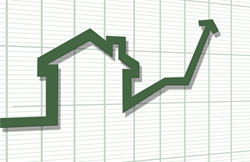 There's no denying the residual effects of the real estate slump of the past few years.
San Diego, CA (PRWEB) August 05, 2014
More than halfway through 2014, things are looking up for the San Diego housing market. That's a view shared by Casey LeBlanc, president of New Venture Escrow, who says: "Previous estimates of low inventory and high prices are beginning to improve in the region."
Inventory improving in San Diego
As of mid-July, there were approximately 8,000 active listings for home sales in our community. According to the California Association of Realtors (C.A.R.), the median sales price in San Diego (as of June 2014) is $531,350, an increase of 6.7 percent from the previous month.
In June 2013, the median sales price for San Diego homes was $483,330. Matched against the figure for June 2014, this represents a 9.9% increase in sales price.
"While June home sales rose at the statewide level, the market is still constrained by tight supply and low housing affordability in areas of high demand, where job growth is robust and international buyers have a strong presence," said C.A.R. President Kevin Brown in a June press release. "Overall, however, with inventory improving and home sales slowly moving back up, the market is more balanced, and we could see further market normalization in the upcoming months as interest rates remain at the lowest levels we've seen so far this year."
"There's no denying the residual effects of the real estate slump of the past few years," LeBlanc adds. "But we see significant evidence that the market is turning around."
High prices still a concern
Challenges to local and state housing markets remain. June 2014 marked the eighth month in a row where sales throughout the state were below the 400,000 level. Also, C.A.R. notes, while June sales increased 1.5% in May, they were down nearly 5% from June of 2013. According to C.A.R., "The statewide sales figure represents what would be the total number of homes sold during 2014 if sales maintained the June pace throughout the year."
"Home sales in San Diego appear to be bucking this trend," LeBlanc says. "The latest housing trends suggest we're faring better here than in home sales across the state."
Hot neighborhoods of 2014
In San Diego, those "areas of high demand" include the neighborhoods of Pacific Beach and Rancho Bernardo, whose average listing prices are $859,125 and $552,799, respectively. The highest single-family home sales in June were centered in Carlsbad, Carmel Valley, Encinitas, and Rancho Bernardo.
"High demand spurs new interest in other areas," LeBlanc notes. "Sales in these popular neighborhoods suggests buyers may soon take a broader view of other neighborhoods with promise for the types of homes they hope to purchase."