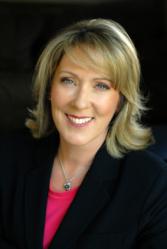 It seems that every time Congress sets out to trim the budget, the knife slips and trims the taxpayers instead.
Lakewood, Ca (PRWEB) December 29, 2012
Every year, folks all around the world set out to make resolutions. Here's a look at the top 10 New Year's Resolutions from a bankruptcy lawyer's perspective that are worth keeping.
1. Establish an Emergency Fund
2. Set a Budget
3. Keep Better Tax Records
4. Spend Less
5. Save More
6. Make More Money
7. Get Out of Debt
8. Get an Education
9. Save For Retirement
10.Take a Vacation
Each of these goals requires planning and that starts with a sound and detailed budget. Knowing how much money comes in each month ("Income") and how much money is spent, down to the penny ("Expenses") is just the beginning. Lakewood, California bankruptcy lawyer Christine A. Wilton points out often overlooked expenses are those that are only paid once a year like car registration, car or home maintenance and repair expenses, and insurance. The way to set a detailed budget requires that these annual expenses be included by taking their annual cost and dividing by twelve and include that in the monthly budget.
The monthly household budget is the foundation to build that emergency fund, spend less, save more, get out of debt and plan the future education, retirement, or even take a vacation. "Knowing where the money goes and taking control of expenses is where creativity comes in," says Ms. Wilton. Finding creative ways to spend less can make budget cutting a bit more fun and exciting. For example, turning off the lights; using coupons for everything; recycle gift bags; do it yourself car wash, home repairs and mani/pedi eyebrows; and making meals at home can save money each month.
Avoid getting a very large tax refund by adjusting income tax withholding. Not only does this maximize household income, it can help build emergency cash reserves and is just like getting a pay raise. Also, making monthly contributions to an employer's 401k gets that retirement account a boost and helps reduce income tax liability.
Law Offices of Christine A. Wilton is a debt relief agency helping people file under the Bankruptcy Code by providing financial advice, prebankruptcy planning services, negotiating debt settlement and progressive solutions to debt problems.
Since 2008, Law Offices of Christine A. Wilton has helped a selective clientele litigate in bankruptcy to save their home from foreclosure, reduce principal mortgage balances, and discharge student loan debt through Chapter 7 and 13 of the Bankruptcy Code.
For more information visit: http://www.attorneychristine.com/Bankruptcy_Attorney.html