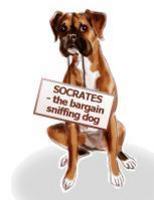 New York City, NY (PRWEB) September 16, 2008
With the U.S. economy currently verging on a recession, everyone's looking for a bargain these days. Hunting one down, however, is a different story, especially in the nation's most expensive city: New York City. By specializing in New York bargains, TheVogueCity.com is helping New Yorkers uncover the hottest trends at the best prices. Throughout the remainder of the year, the site is also assisting New York City department stores and boutiques in reaching its growing membership of savvy bargain hunters. Any advertisement that pertains to an upcoming sales event can be posted on the website's Sales Calendar free of charge.
The no-nonsense guide to New York City's hottest trends and bargains, TheVogueCity.com is filling a much-needed void in the NYC shopping scene. With gas and heating prices soaring, individuals across the country are cutting back in other areas of their spending. Nowhere is this tendency more true than in New York City, which "Forbes" magazine recently named the world's 22nd most expensive city and the United States' most costly. It's no wonder then that New Yorkers are turning to The Vogue City's bargain connoisseurs in droves. Now, New York City boutiques and department stores that are offering any type of sale can reach those swarms at no cost.
Come January, TheVogueCity.com will provide complimentary listings on its NYC Sales Calendar only to holders of sample sales and stock sales. Throughout the remainder of this year, however, the site is extending that free offer to all Manhattan area sales events. For the next four months, any store located in New York City that is planning a sales event can take advantage of this offer.
Featuring the most popular NYC department stores and boutiques, TheVogueCity.com brings New Yorkers the best apparel, leather, jewelry, beauty, home decorating and pet accessory bargains the city has to offer. It aims to quickly become the Web's premier provider of New York City bargain information. To that end, the site is also currently reviewing New York City stores that offer trendy items at discount prices for featured inclusion in its bargain compendium.
For more information on The Vogue City's free New York City sales event advertising promotion, contact Colette Tomasiak at (212) 599-3193.
###