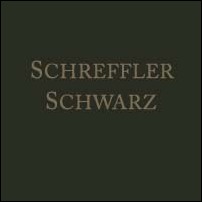 Being in a small firm allows me the flexibility to really get to know a client, their family and all of the issues surrounding a case
New York, NY (PRWEB) April 3, 2007
The founding partners of Schreffler Schwarz (http://www.schrefflerschwarz.com)] have, for a combined period of over 40 years, successfully represented real people, with real problems. Today they announce the formation of a new New York attorney partnership in Downtown Manhattan. The New York City Law firm focuses on:
personal injury: representing injured victims of negligence and medical malpractice, seeking compensation from their wrongdoers
nursing home abuse litigation and nursing home neglect
family, matrimonial law and divorce law. Advocating in divorce and custody matters
business litigation: representing small and medium sized businesses in commercial disputes
immigration law: providing strong guidance and support to foreign nationals and prospective immigrants seeking to live and work in the USA.
What sets Schreffler and Schwarz apart from other divorce lawyers and immigration attorneys is not only their experience dealing with the law, but actually going through the process themselves.
Neil Schreffler shares this information with his clients because he wants them to feel as comfortable as possible. "I of course regard my own personal divorce as a very challenging life lesson. But when a potential client calls me and wants my advice, I am able to empathize with the person." Schreffler is able to really walk in his clients shoes simply because at one point in his life those were his shoes. "I believe that there are plenty of good attorneys out there who are knowledgeable in family law and matrimonial law. Our edge is simply that we not only know the law, we really feel for the client and that makes all the difference in the world."
Born in Scotland, Elise Schwarz, now a U.S. citizen, has gone through the immigration process herself. The joke around the office is that if you think her Scottish accent is a novelty, you should've heard her when she got off the plane over a decade ago. Practicing law in the United States and working with immigrants is not only my job, it's in my blood."
Immigration is often thought of as either business or personal, but at Schreffler Schwarz it's really always personal. "The amazing thing is how it cuts across the board. I have asylum clients, clients seeking family-based or student visas, as well as, of course, the various different types of business visas available to your average professional and international business person. Here in New York City, which is the capital of the financial world and banking, there are a lot of Europeans, Asians and Australians trying to get work-related visas. In the business category, obviously careers may depend on getting a visa, but in each and every category, the client's personal happiness hangs in the balance." Schreffler and Schwarz are able to help these people because once again, they not only know the law, they have the real world experience.
Helping people is more of Schreffler Schwarz' focus than your average every day New York Attorney. Years ago when Neil became involved in personal injury law and nursing home litigation, he saw a different side of the law than his friends at larger corporate law firms. "Being in a small firm allows me the flexibility to really get to know a client, their family and all of the issues surrounding a case," states Schreffler. "When a person is injured and suffers from a nursing home negligence or nursing home abuse situation, we are really there for them." Every injury is personal and every person deserves to be treated in the most humane manner. And that's the way Neil Schreffler has run his firm since the day he started.
"Business litigation is something we excel in due to our firm's size as well," states Schwarz. When dealing with businesses, Schreffler Schwarz knows that the bottom line is the human element. After working in the same office suite of New York Attorneys in the Lincoln building in midtown, Schreffler and Schwarz decided it might be a good idea to work together after getting to know each other professionally after a year and a half. Each thought about working independently but it just made sense to merge their talents and experience.
So what makes Schreffler Schwarz unique? "In litigation, typically what you need to do is to focus on the issue, highlight it, and then advocate for it vigorously." states Schwarz. Schreffler continues, "The principle is always the same. Since you are always advocating for someone within tight guidelines, the most important thing to do is fight for your client." An essential element of that vigor, whether it is business litigation or personal injury, is the competence and confidence Schreffler Schwarz exudes.
This press release has been distributed by SalemGlobal Internet Interactive Public Relations. Based in New York City, SalemGlobal (salemglobal.com) optimizes websites to increase traffic from search engines for the legal, healthcare, automotive and real estate industries, provides lead generation, and improves conversion of site visitors to buyers. Other services include general website marketing, search engine optimization, ecommerce solutions, content management systems, website hosting, web design and maintenance. Contact CEO Raphi Salem at 646-217-4733.
###