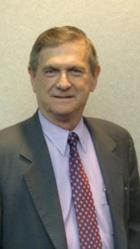 New York, NY (PRWEB) July 27, 2011
The medical malpractice defense attorneys at Peltz & Walker recently represented a New York State licensed physician during an inquiry by the Office of Professional Medical Conduct (OPMC). The matter came to the OPMC's attention when this doctor surrendered his medical license in another state during an investigation concerning his potential impairment while taking medications.
The physician then returned to New York to practice. During the OPMC's investigation it was discovered that during the last ten years, the physician had twice been arrested for assault. One incident had occurred ten years earlier and there was no record of the legal proceeding in question -- the small town was unable to locate the file on the case. Peltz & Walker's lawyers contacted the doctor's criminal defense lawyer and obtained a letter from him certifying that the prosecution abandoned the case.
The second event was much more recent. In this case, the physician and his criminal lawyer entered into an agreement with the prosecution that the doctor would enter a pre-trial program which would end with the dismissal of all charges if the doctor satisfactorily completed the requirements of the program. Peltz & Walker obtained documentation from the pre-trial program office stating that the doctor was in compliance. They also obtained a letter of explanation from the doctor's criminal attorney.
The firm's efforts ended with a letter from OPMC stating that the investigation was over and that their case was now closed. This was an obvious relief to the client.
In any case involving OPMC, the physician or other health care provider has the right to legal counsel, which includes preparation for and representation at an interview with OPMC. The New York malpractice defense lawyers of Peltz & Walker obtain the necessary documents and review the issues with the physician in question in order to present a coherent, rational, and believable explanation to the OPMC.
About the Firm
Peltz & Walker provides personalized service for their clients. Serving clients from New York City, New York State, Peltz & Walker is dedicated to providing legal services in the following practice areas:

Medical Malpractice Defense
HMO/Medicare/Medicaid Audits
Founded in 1979, Peltz & Walker has an enormous depth of experience in the representation of physicians and other health care providers.
Peltz & Walker
222 Broadway # 25
New York, NY 10038-2520
Phone: (212) 349-6775
Fax: (212) 227-4002
###