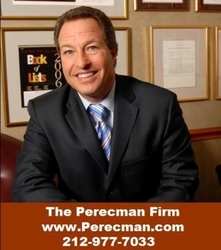 New York, NY (PRWEB) March 3, 2010
According to yesterday's New York Post , many buildings in New York are being left to fall apart. New York personal injury lawyers, familiar with the situation, point to a decline in maintenance, repairs and security. Among the many specific problems residents report: lack of heat, concrete balconies with cracks, rodent infestation, piles of garbage, consistently temperamental elevators, and broken door locks.
Landlords of many of these buildings are blaming the economy for their lapse in building care. For example, some have discovered that they owe more than their properties are worth. Building bankruptcy is also a cause of unpaid utility bills. Some landlords are trying to reduce their losses by cutting corners on the basic maintenance. Other property owners have abandoned the property altogether.
Tenants feel abandoned, and, even more troubling, afraid for their safety.
New York personal injury lawyers want property owners and anyone else who owns or manages an apartment building in New York to know that they are ultimately responsible for making sure that the building is safe for both residents and visitors, no matter what the state of the economy is.
"A slip and fall injury or an assault resulting from a hazard that the landlord or manager knew about – or should have known about – entitles the victim to justice, often achieved through a claim or a lawsuit," said David Perecman of New York, a personal injury lawyer with a practice in midtown.
In New York, personal injury lawyers are all too familiar with the consequences of these types of accidents and they are ready to fight to get their clients the compensation they deserve. At the Perecman firm, personal injury lawyers have worked with victims who have lost work, experienced pain and suffering and/or have been permanently impaired by an accident on a property owned by a negligent landlord.
If you or a loved one suffered slip and fall injuries in an apartment accident in New York, you should contact an experienced personal injury lawyer who is familiar with these types of cases. A lawyer like David Perecman can get you the compensation you deserve.
David Perecman and The Perecman Firm, PLLC:
For the past 30 years, the New York personal injury lawyers, auto accident, construction accident, and medical malpractice lawyers at The Perecman Firm, PLLC have championed all types of cases for personal injury accidents. David Perecman, founder of the Firm, is a Board Director and the past Secretary and Treasurer of the New York State Trial Lawyers Association (NYSTLA) and a chair of its Labor Law Committee. Mr. Perecman's achievements have brought him recognition as an Honoree in the National Law Journal's Hall of Fame, in New York Magazine's "The Best Lawyers in America" and The New York Times Magazine "New York Super Lawyers, Metro Edition" for the years 2007-2010.
The Firm has recovered millions of dollars for its clients. Among the more
recent victories, Mr. Perecman won a $15 million verdict* for a construction
accident, a $5.35 million dollar verdict** for an automobile accident, and a
$40 million dollar structured settlement for medical malpractice.
*later settled while on appeal for $7.940 million
** later settled for $3.5 million
"Lawyer Advertising"
"Prior results do not guarantee a similar outcome."
###