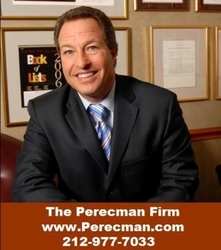 New York, NY (PRWEB) May 11, 2010
Noisy construction by the MTA is keeping some residents in Brooklyn up at night. Meg Richichi has been calling New York's 311 line to complain, but her calls have had no effect. Construction accident attorneys in New York are familiar with the compromise between construction safety and convenience.
The MTA is working on a passageway between the Jay Street subway station and the Lawrence Street R train.
While sympathetic for the plight of the residents in New York, construction accident attorneys understand that night work may help make construction sites safer. Deadlines are a reality in construction. The extra time can help workers avoid mistakes caused by rushing. Construction crews only allowed to work during the day may not have time to complete their projects in a reasonable amount of time. And thousands of New Yorkers are waiting for this project to be completed.
"Construction accidents typically occur more frequently if work is done too quickly. If the choice is between noise that keeps someone up or the increased possibility of a severe injury or death, I believe the choice should be clear," said David Perecman, a New York construction accident lawyer.
David Perecman had the 3rd highest construction accident verdict in the state of New York in 2009.
David Perecman and The Perecman Firm, PLLC:
For the past 30 years, the New York construction accident attorneys, auto accident, personal injury, and medical malpractice attorneys at The Perecman Firm, PLLC have championed all types of cases for construction accidents. David Perecman, founder of the Firm, is a Board Director and the past Secretary and Treasurer of the New York State Trial Lawyers Association (NYSTLA) and a chair of its Labor Law Committee. Mr. Perecman's achievements have brought him recognition as an Honoree in the National Law Journal's Hall of Fame, in New York Magazine's "The Best Lawyers in America" and The New York Times Magazine "New York Super Lawyers, Metro Edition" for the years 2007-2010.
The Firm has recovered millions of dollars for its clients. Among the more recent victories, Mr. Perecman won a $15 million verdict* for a construction accident, a $5.35 million dollar verdict** for an automobile accident, and a $40 million dollar structured settlement for medical malpractice.
*later settled while on appeal for $7.940 million
** later settled for $3.5 million
"Lawyer Advertising"
"Prior results do not guarantee a similar outcome."
###