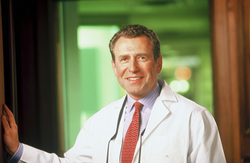 New York, NY (PRWEB) June 2, 2008
New York City cosmetic dentist, Jan Linhart now offers top quality porcelain veneers that can last for decades and fit more comfortably than popularly advertised brand Lumineers®.
Dr. Linhart reshapes the natural tooth structure beneath his veneers so that the final result reflects the natural size and shape of the patient's teeth. With Lumineers®, many dentists simply place the veneers over the natural tooth, making the final appearance appear too large and unnatural.
Because Dr. Linhart uses the strongest porcelain available in the world, his veneers can last decades. This leaves patients with a beautiful smile for a lifetime.
Porcelain Veneers are a dental appliance attached to natural teeth by a dentist. The application of veneers is a procedure that involves placing porcelain onlays over one's existing teeth, crating a beautiful, natural, and healthy looking smile. This process is complicated and requires both skill and artistry to achieve a comfortable fit and a natural looking result.
Dental procedures, such as fillings, cleanings, and root canals, are commonly employed to achieve and maintain a healthy mouth and beautiful smile, however, an important and often overlooked aspect of having a healthy smile is cosmetics. Advanced technology in this field allows patients to attain white, straight, and natural looking teeth. Porcelain veneers are a highly effective way that Dr. Jan Linhart, DDS, can help cosmetically develop or restore an impressive smile.
The process of making customized porcelain veneers is complex and entails intricate precision. It requires numerous steps, any of which, if done improperly, could result in teeth that appear too large, uneven, the wrong color, or fake. Dr. Linhart describes the process of placing porcelain veneers as a 5-step encounter:
1.) Impressions and pictures are examined. Exact tooth color is determined.
2.) A laboratory technician, using these molds and pictures, creates a realistic "waxup" of what the patient's new teeth will look like.
3.) Using an ideal model, temporary veneers are created.
4.) Dr. Linhart, a lab technician, and the patient analyze how the temporary model looks, determining what needs to be changed, and what should remain the same.
5.) The lab technician creates the customized porcelain veneers and Dr. Linhart skillfully places these veneers in the patient's mouth.
The results from such a procedure can be stunning, transforming crooked, yellow, or misaligned teeth into a beautiful natural smile. The entire process can usually be accomplished in just a few days, requiring only two appointments, however Dr. Linhart is, of course, able to accommodate rush cases as they arise.
Porcelain veneers are a great way to redefine your smile and yourself. They allow for easy restoration of your teeth, and provide a custom, natural smile that you can be proud of.
Come by our Park Avenue office to inquire about our porcelain veneers and other state-of-the-art dental services that we offer, including dental implants, laser tooth whitening, and more.
###