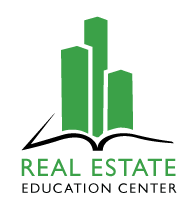 New York, NY (PRWEB) August 22, 2012
The Real Estate Education Center (reedc.com), announced today that applications for their September session of the Certified Energy Auditing program are now being accepted. The program is designed to prepare professionals for the upcoming change in the New York City Administrative Code which goes into effect in early 2013 and will require all buildings of more than 50,000 square feet to conduct an energy audit by qualified professionals. As result, the demand for professionals to conduct these audits will be greater than ever before.
The Real Estate Education Center's course provides students with the preparation to take the Association of Energy Engineers (AEE) Certified Energy Manager® (CEM) Certification which recognizes individuals who have demonstrated high levels of experience, competence, proficiency, and ethical fitness in the energy management profession.
The Certified Energy Manager (CEM) credential is a highly respected certification which exceeds the LEED AP requirements for conducting these audits and is a widely accepted measure of professional accomplishment within the energy management field.
About The Real Estate Education Center
The Real Estate Education Center (REEDC.com) was founded in 1985 and has classroom locations in Manhattan, Bronx, Brooklyn, and Queens. For 27 years, REEDC has provided New York real estate licensing classes and continuing education to NY real estate agents, brokers and individuals seeking real estate careers. Its courses and instructors are approved by the New York State Department of Education.
In addition to New York real estate licensing and continuing education, REEDC offers classes for the NY State Insurance Licensing Exam as well as the required continuing education courses for licensed agents and brokers.
The Real Estate Education Center is a leader in training New York real estate professionals -- offering innovative training to keep students ahead of their competition. Students learn property management skills, energy auditing and real estate appraisal techniques to help them compete in today's market.
The six REEDC licensing and certificate schools include: Real Estate, Green LEED®, Appraisal, Mortgage, Property Management and Insurance.
For more information about The Real Estate Education Center visit http://www.reedc.com or call 1-800-547-6020.
# # #