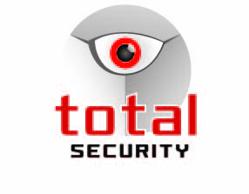 We really value our existing customers and we look to them for feedback so that we can continue to meet their needs and improve as a company.
(PRWEB) May 30, 2013
Total Security, a security camera systems installation and full service loss prevention company serving the New York Metro area, Manhattan, Bronx, Queens and Long Island, is proud to announce the launch of a new customer service initiative. As part of a new business development sector the customer service initiative will launch on June 3rd 2013.
As of June 3rd, Total Security customers will be immersed in the world of security, surveillance, security cameras etc. The initiative will begin with an email to each customer welcoming them to the customer service program better known as Total Security's "Customer Corner." The monthly newsletters will feature exclusive promotions as well as company and industry news.
Along with monthly newsletters, Total Security has launched several new customer loyalty programs and a new customer satisfaction survey. "We really value our existing customers and we look to them for feedback so that we can continue to meet their needs and improve as a company," says President Matthew DiMicco in a recent interview. Mr. DiMicco added, "The objective is to be in constant contact with all our customers. They already know the importance of security cameras but we also want them to know what is occurring in the industry as well as what is current in today's security conscious society. The goal is not only to provide our customers with up-to-date products but also arm them with the knowledge to keep them safe."
"Customer Corner" members will also have exclusive access to all of Total Security's recently launched social media sites. Each site will provide members with exclusive offers on security cameras, home security system evaluations, business security evaluations, spy gadgets, medical pendants, access control, GPS Tracking and launch of any new products. The company's Facebook, Twitter, Pinterest and Yelp accounts along with their personal blog provide support and serve as great resources for all customers and potential customers new to the industry. Total Security is pleased to be able to focus their attention on customer needs as the company recognizes the importance of connecting and serving each individual and providing nothing less than the best.
To learn more about Total Security and to find links to social media sites, visit totalsecurityny.com. The company can be reached at (516) 775-2304.
About Total Security Integrated Systems:
Full-service, affordable business security systems and residential security camera systems for the New York Tri-State area. Security camera installation company specializing in professional installations & service of video surveillance cameras, security cameras, access control, intercoms, biometrics & GPS tracking.