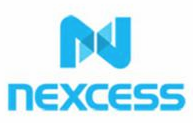 We'd also like to acknowledge the contribution that our valued clients continue to make to our success, which is to a large degree determined by their brilliant work in their own businesses - Chris Wells
Ann Arbor, MI (PRWEB) September 10, 2012
Nexcess, a leading provider of Magento and WordPress hosting has announced its inclusion in the 2012 Inc.com 5000 for the third year running. The Michigan-based company is ranked 1463rd, and is 38th in the telecommunications category.
Inc., the popular business magazine, curates a yearly list of the top 5000 fastest-growing, privately owned independent businesses in America. Positions within the list are based on a company's growth over the previous three years. Inclusion in the Inc. 5000 list is a solid indicator of a business's health and sustained growth. With its third inclusion in as many years, Nexcess continues the trend that has taken it from a small garage web hosting operation to an acknowledged leader in eCommerce and web hosting.
"We're thrilled and very proud to have been included in the list for the third year in a row," commented Chris Wells, President and CEO of Nexcess, "It's a testament to the hard work of our dedicated staff and management, as well as a very encouraging barometer of the continued growth of the eCommerce and wider hosting sectors. We'd also like to acknowledge the contribution that our valued clients continue to make to our success, which is to a large degree determined by their brilliant work in their own businesses."
Over the last three years Nexcess' revenue grew by 205%, and the company took on 22 new employees. They have continued to innovate and improve the services they offer to their clients, including enhancements such as PCI-DSS certification for security compliance, PHP-FPM implementation for performance enhancements, and have redoubled the company's support of the communities behind open source projects like Magento and WordPress.
For more information about Nexcess' place on the Inc. 5000 list, visit http://www.inc.com/inc5000/profile/nexcessnet.
###
About Nexcess
Nexcess is an Ann Arbor, Michigan-based managed hosting company founded in 2000, with wholly-owned data centers located in Dearborn and Southfield, Michigan. Nexcess offers a variety of hosting services ranging from entry-level packages to custom clustered/complex hosting configurations, with an emphasis on mission-critical hosting for high-profile eCommerce web sites. For more information, please visit http://www.nexcess.net.