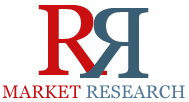 Biometric market will be worth $23.54 billion by 2020 at an estimated CAGR of 17.6%.
Dallas, Texas (PRWEB) April 11, 2014
Biometrics is the science and technology of measuring and analyzing biological data. In information technology, biometrics refers to technologies that measure and analyze human body characteristics, such as DNA, fingerprints, eye retinas and irises, voice patterns, facial patterns, and hand measurements. This report covers various biometric authentications such as face recognition, fingerprint recognition, iris recognition, palm recognition, vein recognition, signature recognition, and others. Out of all the biometric authentications, face, finger, and iris recognition are commonly used in most of the applications.
Complete Report available at http://www.rnrmarketresearch.com/next-generation-biometric-technologies-market-global-forecast-analysis-2012-2017-market-report.html .
This report segregates the overall biometric technology market into various application areas such as government, defense, banking and finance, travel and immigration, healthcare, consumer electronics, commercial security, and home security. Increasing security threats, unauthorized infiltration across the borders, unauthorized immigration, illegal transaction at the ATMs, and so on give a rise to the biometric technology market. One of the major drivers for this market is government funding for biometric technology for deployment across the globe. Some of the key companies in the biometric market are 3M (U.S.), Cross Match Technologies (U.S.), Saffran SA (France), Fujitsu Ltd (Japan), and NEC Corporation (Japan).
Key take-away

Total revenue of the global biometric market is expected to grow at an estimated CAGR of 17.6% from 2014 to 2020
Impact analysis of the market dynamics, with factors currently driving and restraining the growth of the market, along with their impact in the short, medium, and long-term landscapes
Analysis of the global market with a special focus on the high-growth applications in each vertical and the fast growing application market segments
Detailed analysis of the mature and emerging markets by application, technology, and geography
The key trends related to the function, technology, and applications that shape and influence the market
Illustrative segmentation, analysis, and projection of the important geographical markets to give an overall view of the global market
Detailed competitive landscape with an identification of the key players in the market
Competitive intelligence from company profiles, key player strategies, and game-changing developments such as product launches and acquisitions
Identification of emerging trends and analysis of opportunities in the market for the stakeholders by identifying the high-growth segments of the biometric market
Brief analysis of Porter's five force analysis
Inquire for Discount @ http://www.rnrmarketresearch.com/contacts/discount?rname=57642 .
Table of Contents
1 Introduction
2 Executive Summary
3 Cover Story
4 Market Overview
5 Biometric Technology Market- By Type
6 Biometric Technology Market By Application
7 Biometric Application Market By Technology
8 Biometric Technology Market- By Function
9 Biometric Technology Market By Geography
10 Competitive Landscape
11 Company Profiles (Overview, Products and Services, Financials, Strategy & Development)
11.1 3M
11.2 Cross Match Technologies, Inc
11.3 Facebanx
11.4 Fingerprint Cards AB
11.5 Fujitsu Ltd.
11.6 Fulcrum Biometrics
11.7 NCE Corporation
11.8 RCG Holdings Limited
11.9 Safran SA
11.10 Siemens AG
11.11 Suprema Inc.
11.12 Thales SA
11.13 Validsoft Uk Ltd
Order a copy of this report at http://www.rnrmarketresearch.com/contacts/purchase?rname=57642 .
Major Points from Table of Content
10 Company Profiles (Overview, Products and Services, Strategies and Insights, Developments, MNM View)
10.1 Booz Allen Hamilton
10.2 Cisco
10.3 CSC
10.4 IBM
10.5 Lockheed Martin
10.6 MCAFEE
10.7 Northrop Grumman
10.8 SOPHOS
10.9 Symantec
10.10 Trend Micro
Browse more reports on Software & Enterprise Computing Market @ http://www.rnrmarketresearch.com/reports/information-technology-telecommunication/software-enterprise-computing .
About Us:
RnRMarketResearch.com is an online database of market research reports offer in-depth analysis of over 5000 market segments. The library has syndicated reports by leading market research publishers across the globe and also offer customized market research reports for multiple industries.
Browse Related Reports
Multi-Factor Authentication Market @ http://www.rnrmarketresearch.com/multi-factor-authentication-market-by-modeltype-two-three-four-five-factor-application-banking-finance-healthcare-government-defense-travel-immigration-consumer-electronics-comme-market-report.html .
Gesture Recognition & Touch-Less Sensing Market @ http://www.rnrmarketresearch.com/gesture-recognition-product-biometric-sanitary-equipment-application-healthcare-consumer-electronics-market-report.html .