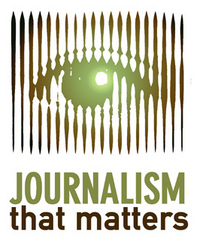 Are we advancing to a news ecosystem more like English coffeehouses and pamphleteering than mass media?
Washington, DC (PRWEB) August 1, 2007
Seven experts will chart on the rapid evolution of citizen media, including its impact on the public, politics and on journalism teaching and practice, during a 90-minute public forum next week at The George Washington University.
'The State of Citizen Journalism,' is scheduled from 1 p.m. to 2:30 p.m. on Tuesday, Aug. 7, in the Jack Morton Auditorium of the Media and Public Affairs building, 805 21st St., NW. The event is free and open to the public but registration is required by going to: http://www.mediagiraffe.org/event.
"We are fortunate to have seven people well qualified to provide a status report on Internet-driven changes sweeping the news industry," says Bill Densmore, of the Journalism That Matters collaborative, event organizer. "But in a reflection of the very changes we are chronicling, we'll tap the wisdom of more than 100 other participants as well." The forum kicks of a two-day gathering of more than 150 scholars, researchers, journalists and citizen entrepreneurs.
Among experts in the discussion will be Dan Gillmor, author of 'We the People,' and founder of the Center for Citizen Media; New York University Prof. Jay Rosen, founder of AssignmentZero.net, a pioneering experiment at using hundreds of amateurs on news research; and Jan Schaffer, director of J-Lab, the Institute for Interactive Journalism at the University of Maryland-College Park.
Also included will be Peggy Kuhr and Cody Howard, who help run a Citizen Journalism Academy in Lawrence, Kansas; Merrill Brown, former MSNBC.com editor-in-chief and head of a five-school initiative to improve and broaden the reach of journalism education; and Faye Anderson, a prominent political blogger.
"The State of Citizen Journalism," is a prelude to a conference entitled: "Journalism That Matters: The DC Sessions -- What happens when only the journalism is left?" The 150 participants are developing a business plan for what organizers are calling "the next-newsroom prototype."
The goal is to plan how journalism will endure as advertising and 20th-century structures, which supported it, go elsewhere or fall away, says Densmore, director of the Media Giraffe Project, at the University of Massachusetts Amherst, which is helping organize the gathering.
"Strip away the platforms, the jobs, the institutions, and what will sustain participatory democracy?" asks Densmore. "Are we advancing to a news ecosystem more like English coffeehouses and pamphleteering than mass media?"
To move beyond just talk, Journalism That Matters plans to pick an ideal U.S. location and help start a new news organization from scratch, using the best-available technology and ideas, and without the obligations or burdens of legacy processes or infrastructure, says Densmore. "Next week, we'll begin to decide where it will be, what it will look like, who will own it, and how it will run," he says.
About Journalism That Matters:
Journalism That Matters is an informal collaboration of journalists, teachers, and media reformers which has convened five meetings over two years to gather ideas for the "next newsroom" prototype. Using discussion and dialog, rather than panels and speakers, Journalism That Matters participants consider new economic models, training and education and the relationship between professional and citizen, or amateur, journalists.
Funding and support for Journalism That Matters have come from The Media Giraffe Project at the University of Massachusetts Amherst, the Charles Stewart Mott Foundation, the Scripps Howard Foundation, the School of Media and Public Affairs at George Washington University, Kennesaw State University, the University of Missouri, the Blandin Foundation, the Kellogg Foundation, FreePress.net, Voxant Inc. and The Washington Post Co., among others.
Additional Resources:
The Next Newsroom event blog: http://newshare.typepad.com/jtm2007
###