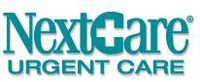 Assuring access to healthcare, be it in the form of same day service or the affordability of the service, is central to our mission and this new offering furthers that objective
Mesa, AZ (PRWEB) June 27, 2008
NextCare (http://www.nextcare.com), one of the nation's largest urgent care providers, has announced the implementation of a new affordable medical insurance plan, CareForToday. The new medical insurance program will be available in Arizona only, but application in other states may follow.
This new affordable medical insurance plan is a departure from NextCare's other medical discount programs, X+raCare and ValueCare, as it is an actual medical insurance program insured by Pan-American Life Insurance Company. X+raCare and ValueCare are two medical discount programs that provide discounted healthcare options to uninsured and underinsured patients, while CareForToday will provide a limited insurance plan at an affordable price.
The CareForToday program is designed for business owners and their employees who otherwise would not be able to afford insurance plans. Low-income families and those in need of coverage will also benefit from CareForToday as savings can reach over 50% in many cases.
"We look forward to offering healthcare accessibility to employers who were previously unable to offer any form of medical coverage to their employees with the CareForToday plan," explains Laurel Stoimenoff, President of NextCare Urgent Care.
USNow, a nationally recognized limited medical marketing organization partnering with NextCare, will begin selling this product in the Phoenix Area in June 2008.
NextCare clinics provide a wide range of urgent care and general care services including injury and accident care, lab tests, X-rays, immunizations and wellness exams. All clinics are open Monday through Friday 8:00 a.m. to 8:00 p.m. and Saturday and Sundays 8:00 to 4:00 p.m. Clinics also offer a convenient Web Check-in feature, making your visit fast and easy.
"Assuring access to healthcare, be it in the form of same day service or the affordability of the service, is central to our mission and this new offering furthers that objective," said Stoimenoff.
Visit http://www.nextcare.com to view available services, find a location near you or to learn more about the CareForToday affordable medical insurance plan.
About NextCare Urgent Care
Urgent care provider NextCare (http://www.nextcare.com/) is the world's largest privately owned provider of urgent care and occupational medical services, known for bringing together service-driven healthcare and innovative medical technology to the delivery of medicine. NextCare operates 28 urgent care facilities among Arizona, Colorado, North Carolina and Georgia.
###