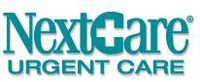 NextCare is thrilled to be able to combine the talents and compassion of the highly competent medical staff that has been serving the Asheville community for many years with the innovative and technological approach that NextCare brings as a leader in the urgent care industry
Asheville, NC (PRWEB) August 8, 2008
Urgent care provider NextCare (http://www.nextcare.com) recently announced the opening of its new location in Asheville, North Carolina. The new immediate care clinic, formerly ProMed Minor Emergency Center, is dedicated to bringing the local community the same great care they have come to expect. The doctors at the clinic have served the community for years, and are well-known and trusted by their patients.
"NextCare is thrilled to be able to combine the talents and compassion of the highly competent medical staff that has been serving the Asheville community for many years with the innovative and technological approach that NextCare brings as a leader in the urgent care industry," states Dean Mansicalco, VP of New Business.
The Asheville immediate care clinic will offer the same quality healthcare services that are provided at all NextCare clinics. In addition to injury care, vaccinations, x-rays, lab work, sports physicals and general check ups are just a few of the services offered. With a friendly staff, state-of-the-art equipment and a convenient walk-in setup, urgent care provider NextCare makes quality health care accessible to everyone.
NextCare will soon be offering its convenient Web Check-In service at this clinic that helps cut down on wait times and increases patients' comfort; customers simply sign in online before scheduled immediate care clinic appointments.
Urgent care provider NextCare accepts all major insurance and plans to offer its current medical discount programs to those in Asheville without insurance or who are looking for additional savings. Current clinic hours for Asheville are Monday through Friday 8:00 a.m. to 7:00 p.m., Saturdays 8:00 a.m. to 5:00 p.m. and Sundays 11:00 a.m. to 4:00 p.m. Visit http://www.nextcare.com to view available services, updates or to find the immediate care clinic closest to you.
About NextCare Urgent Care
Urgent care provider NextCare (http://www.nextcare.com/) is the world's largest privately owned provider of urgent care and occupational medical services, known for bringing together service-driven healthcare and innovative medical technology to the delivery of medicine. Currently, 30 urgent care facilities are operating among Arizona, Colorado, North Carolina, Virginia and Georgia, plus 5 on-site locations.
# # #