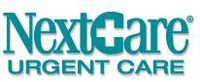 Our goal is to deliver exceptional customer service and healthcare that's convenient for our patients; these two new sites will be great additions to the communities we serve
Mesa, AZ (PRWEB) February 20, 2008
Urgent care provider NextCare (http://www.nextcare.com) has announced the grand opening of its Falls Ridge, North Carolina immediate care clinic, which will welcome patients in May, 2008. NextCare will also open its recently relocated Fayetteville urgent care facility on February 25th, 2008 at 8 am.
Serving the community for over 20 years in its previous location, the Fayetteville immediate care clinic will re-open in a larger, upgraded facility offering easier access and ample parking. Patients can visit the new location at 217 Glensford Drive, Fayetteville, NC 28314.
Opening this spring, the Falls Ridge clinic will mark NextCare's 10th North Carolina immediate care clinic and its 28th nation-wide. The new facility will be located at 1911 Falls Valley Dr., Suite 100, Raleigh, NC 27615.
Featuring six exam rooms and state-of-the-art technology, including medical kiosks and flat panel televisions, the new Falls Ridge and Fayetteville NextCare urgent care clinics offer increased service capabilities and quality general medical care for any non-life-threatening illness or injury that needs immediate attention. At these locations, NextCare also offers the new PhyTCare program specializing in Physical Therapy.
"Our goal is to deliver exceptional customer service and healthcare that's convenient for our patients; these two new sites will be great additions to the communities we serve" explains Julie Hayes, NextCare's Operations Manager, East.
Both clinics offer extended hours Mon-Fri 8am-8pm and Sat/Sun 8am-4pm.
Urgent care provider NextCare accepts all major insurance and offers medical discount programs to those without insurance or those who are looking for additional savings. Visit NextCare to find the immediate care clinic closest to you.
About NextCare Urgent Care
Urgent care provider NextCare (http://www.nextcare.com/) is the world's largest privately owned provider of urgent care and occupational medical services, known for bringing together service-driven healthcare and innovative medical technology to the delivery of medicine. NextCare operates 28 urgent care facilities among Arizona, Colorado, North Carolina and Georgia.
###