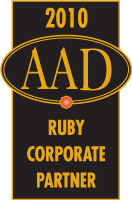 Tampa, FL (Vocus/PRWEB) February 04, 2011
NexTech, the leader in Dermatology Specific Electronic Medical Records (EMR/EHR), Practice Management and Marketing software, announces that it will be attending the American Academy of Dermatology's (AAD) Annual Meeting in New Orleans, LA , February 5th – 7th. The Island Booth will be located at space number 2157.
NexTech, a proud long-time standing supporter of the AAD, is honored to be a Ruby Level Corporate Partner. In addition, NexTech is pleased to announce that AAD and NexTech are partnering to integrate the Academy's Quality Reporting System within NexTech. This allows the dermatologist to automatically collect data from NexTech's EMR and seamlessly populate the Physician Quality Reporting System program for the three Melanoma measures in 2011. Registration of the reporting system will be completed through AAD. More details to come at a later date.
NexTech will bring numerous innovations and new technologies for our dermatologists to see at the AAD meeting in New Orleans. To name a few, ONC-ATCB 2011/2012 certification to help our dermatologists claim meaningful use, CCHIT 2011 Dermatology Add-on Certification, and a new iPhone app.
"NexTech is excited to reveal our new iPhone app, and our latest software release at the AAD meeting. NexTech is committed to dermatology and dedicated to being the leading, most robust, and most utilized Electronic Medical Record and Practice Management system in the industry. Our latest innovations, certifications, and partnership with the AAD are a representation of our commitment to Dermatology," Said NexTech's Vice President of Business Development & New Technologies, Christina M. Majeed, who is also a Co- Chair of the Certification Commission for Health Information Technology CCHIT Dermatology work group
NexTech is honored to be having one of our valued clients, Dr. Jenny O. Sobera, demonstrating at the Electronic Health Record (EHR) Physician Demonstration Symposium on Sunday, February 6th 2:00 PM – 5:00 PM
Come See NexTech's Newest Innovations at the AAD.
Visit Booth # 2157 February 5th-7th and to find out how you can win a FREE iPad!*
About NexTech
NexTech offers fully integrated Electronic Medical Records (EMR/EHR), Practice Management and Marketing software designed specifically for Dermatologists, Plastic Surgeons, Cosmetic Medical Practices, Medical Spas, Ophthalmologists, Gastroenterologists, Urologists, and Bariatric Surgeons.
NexTech Software is comprehensive and completely modular, serving a wide array of practices from the newest startup to the largest established enterprise. Our software features include Electronic Medical Records, Scheduling, Cosmetic Financial Accounting, E-Prescribing, Lab Integration, Insurance and Electronic Billing, Marketing, Inventory, Surgery Center Management, Spa Management, Contact Management, Patient and Prospect Tracking, Patient Education Forms, Skin Care Invoicing, Microsoft Word Mass Merge, Website Integration, Photo Archiving, and Links to PDA's and Smart Phones.
NexTech Software continues to be recognized globally and used by over 3,500 physician clients and 30,000 in staff, practicing in the United States, Canada, South America, Europe, Middle East and Asia.
*For every NexTech Product Demonstration you sit in at the AAD you receive a ticket for the raffling of a new iPad. For more details visit NexTech's Booth #2157.
# # #