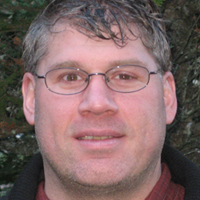 Chris is a great addition to the team. He not only understands the nitty-gritty operational needs of list professionals, but has great ideas on how we can help clients reach their strategic revenue and profit goals
Hanover, NH (PRWEB) December 6, 2007
NextMark, Inc., a leading provider of direct marketing tools and resources, today announced it has hired Chris DeMartine as its Director of Business Development -- a newly created position focused on helping clients reach their market through direct marketing techniques with a special emphasis on the proper use of mailing lists.
"Chris is a great addition to the team. He not only understands the nitty-gritty operational needs of list professionals, but has great ideas on how we can help clients reach their strategic revenue and profit goals," commented Joseph Pych, founder and president of NextMark. "Chris is an advocate for list brokers and list managers and he shares NextMark's vision for the next generation of direct marketing technology."
Chris DeMartine is a data-driven innovator with 10 years experience building custom analytical reporting solutions for list brokers and list managers. He was most recently the Vice President of Analytical Resources at ALC Inc., where he deployed a web-based suite of more than 500 analytical reporting and analysis tools. While at ALC, Chris earned his MBA at Drexel University in Philadelphia, PA. He has also worked for IBM Corporation, Canon USA, and as a small business owner. In 2002, Chris was honored with the Ron Davis Young List Professional of the Year Award given by the Direct Marketing Association's List and Database Council. Chris is a member of the DMA Analytics Council and has published articles related to market trends, performance benchmarking, and operational excellence.
About NextMark, Inc.:
NextMark provides tools and resources that help organizations to buy mailing lists, sell mailing lists, and learn about mailing lists. NextMark currently indexes and tracks more than 74,000 mailing lists from 1,200+ sources. Its solutions have been proven through more than 4,000,000 mailing list searches and 75,000 direct marketing campaigns for thousands of catalog merchants, retailers, fundraisers, politicians, banks, telcos, entertainers, broadcasters, publishers, and other organizations that reach their market directly. NextMark is a privately held corporation based in Hanover, New Hampshire USA and on the web at http://www.NextMark.com.
###