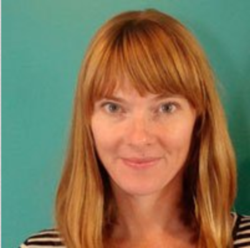 NEXT/NOW is uniquely positioned to offer our clients truly immersive brand spaces, marrying both physical and digital elements into a seamless experience.
Chicago, IL (PRWEB) June 27, 2013
NEXT/NOW™ is pleased to welcome Sheila Scullin to the team. Sheila comes to NEXT/NOW with over a decade of experience in project management and content development for interactive, hands-on exhibits and experiential installations. Sheila served as the Director of Exhibit Development and Design at Chicago Children's Museum, where she created the conceptual design framework for the museum's upcoming expansion project. Sheila has consulted for museums, designers and fabrication studios serving clients worldwide. "I'm thrilled to be part of the NEXT/NOW team," says Scullin. "I can't wait to support the creation of cutting-edge, experiential projects. For me, there's nothing better than delivering a project that compels people to interact on multiple levels in meaningful, memorable ways."
"Adding Sheila to the team is definitely a major win for NEXT/NOW. Our clients are looking for complete, immersive brand experiences from us, and Sheila's expertise in physical design and resource management gives us a broader palette to offer our clients, encompassing not only technology and digital experiences, but the building and creation of complete environments and spaces," states Alan Hughes, Founder and Chief Creative Officer of NEXT/NOW.
NEXT/NOW™ is an award-winning interactive experiential agency, focused on creating next-generation digital/physical activated spaces and experiences for leading brands, retailers, and exhibits. NEXT/NOW clients include Accenture, Farmers Insurance, John Deere, The Dubai Mall, American Eagle Outfitters, Big Ten Network, Steelcase, Atlas Copco, NEC, Brunswick, and LG Electronics.
Learn more about NEXT/NOW at http://www.nextnowagency.com