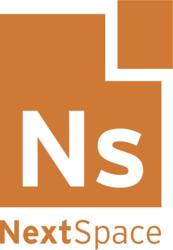 "I am so excited to provide a space where fellow entrepreneurs can swap ideas, generate leads, find jobs, potential partners and experts who can help them achieve their professional objectives," said Erin Griffin, community curator, NextSpace Berkeley
SAN FRANCISCO, CA (PRWEB) June 03, 2013
NextSpace, the coworking community committed to killing the cubicle class, today announced that it has opened its seventh location in Berkeley, California. Backed by the extraordinary support of East Bay area city and government officials including the city's Mayor, NextSpace Berkeley is giving the rapidly growing community of independent and freelance workers more locations to work at their creative, productive and innovative best.
The East Bay waterfront corridor has been slower to develop than other Bay area locations. And while the region received an economic boost from companies like Pixar, Bayer Healthcare, Genentech, The North Face, Clif Bar, the opening of a coworking location holds the promise of bringing economic growth to Berkeley and beyond. It has been designed with the help of David Gensler, NextSpace board member and executive director of Gensler global design firm, to attract workers from all industries, including technologists, designers, service professionals, artists, musicians, educators and more, tapping into the rich and culturally diverse population that is being drawn to this part of the world.
"The community's support and enthusiasm for the NextSpace Berkeley has been overwhelming. Everyone in this community has an unmatched passion and drive to not only grow, but to nurture the ecosystem that exists in this region," said Jeremy Neuner, CEO and co-founder of NextSpace. "Their unwavering commitment to preserving this vibe aligns with the dedication we have towards giving creative minds across all trades and topics the most professional workspace and network to thrive, succeed and have fun."
NextSpace Berkeley is located in the historic Wells Fargo building at 2081 Center Street. Upon entering the building, members will immediately notice the 9,000 square foot space with two spacious conference rooms, 11 offices, 18 workstations and a holistic room where members who provide acupuncture and massage therapy can offer their services in a quiet and private setting. When the room is not in use, it is available to other members to use for such things as yoga, mediation, or to simply take a break.
"When we heard that NextSpace was coming to Berkeley, we jumped at the chance to sign up our team of six dispersed workers," said Tracey Taylor, co-founder of Berkeleyside, Berkeley's independent news site. "I love that we now have a mini newsroom where we can collaborate on story ideas and editorial schedules, and be based in the heart of downtown."
Other benefits include reduced membership fees with Berkeley based vendors like the YMCA, Hotel Shattuck Plaza, The Berkeley Acupuncture Project and Berkeley Chamber of Commerce. Details about member discounts and deals can be found here: http://nextspace.us/nextspace-berkeley/
"As someone who has been on the front lines when starting a business, what mattered most to me was the community I could tap to get insights and advice," said Erin Griffin, community curator, NextSpace Berkeley. "I am so excited to provide a space where fellow entrepreneurs can swap ideas, generate leads, find jobs, potential partners and experts who can help them achieve their professional objectives."
NextSpace offers both the social and economic benefits that professionals and freelancers need to be their creative, productive, innovative best in an environment that encourages member interaction. It combines the vital ingredients of the sharing economy - a live and ever-changing community of professionals who are willing to help and share as they work in the always-on world.
Useful Links:
NextSpace Website: http://www.nextspace.us
Virtual Tour: http://nextspace.us/take-a-tour
NextSpace Events: http://nextspace.us/events
About NextSpace:
NextSpace is an innovative physical and virtual coworking infrastructure that freelancers, entrepreneurs, and creative class professionals need to succeed in the 21st century knowledge economy. Founded in 2008 and headquartered in Santa Cruz, CA, the NextSpace community represents more than 1,000 active members, which consists of companies and individuals from over 30 different industries in 55,000 square feet of coworking space across seven locations: two spaces in San Francisco, NextSpace SOMA and NextSpace Union Square, NextSpace Berkeley, NextSpace@Amplify in Venice Beach, NextSpace Santa Cruz, NextSpace Los Angeles, and NextSpace San Jose. To date, NextSpace has served more than 2,500 members company wide. To learn more, visit http://www.nextspace.us.