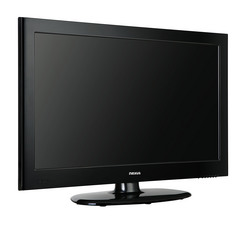 "The Nexus NX32H60 is CTL's first HDTV dedicated to the Hospitality industry. This 32" HDTV features a robust Hotel Feature Pack that addresses the unique needs of this industry. Nexus has successfully partnered with hotels previously, and with the NX32H6
Portland, OR (PRWEB) September 26, 2010
CTL's Nexus division announced today that they have released the NX32H60 designed specifically for the hotel market. The Nexus NX32H60 32" HDTV is the first model designed specifically for the Hospitality Industry and comes equipped with a Hotel Feature pack designed for the unique requirements of Hotel usage.
The Hotel Feature Pack includes a swivel stand, RS232 terminals, and USB clone. USB clone allows for quick and easy custom setup. Hotels can transfer TV settings including minimum and maximum volume, start up channel, and channel mapping from a "master" Nexus TV to an unlimited number of identical models, saving hours of programming time.
"The Nexus NX32H60 is CTL's first HDTV dedicated to the Hospitality industry. This 32" HDTV features a robust Hotel Feature Pack that addresses the unique needs of this industry. Nexus has successfully partnered with hotels previously, and with the NX32H60 we will be expanding our offering and influence in this arena," says Gary Welk, Director of Development for CTL and Nexus.
The NX32H60 meets Energy Star power requirements and includes 3HDMI inputs, component and composite video input, digital audio out and VGA input. The NX32H60 also includes features specifically targeted towards the hospitality industry including volume limiter (which allows hotels to set a maximum and minimum volume on the unit) and the ability to lock menu settings.
The NX32H60 32" HDTV with Hotel Feature Package is currently available to order.
About Nexus
Nexus, headquartered in Portland, OR, specializes in providing high quality custom friendly HDTVs to consumers and independent distributors throughout North America. For more information about Nexus, please visit http://www.nexuselectronics.com Nexus is a division of CTL, a leader in both consumer and computer electronics. More information about CTL can be found at http://www.ctl.info.
# # #