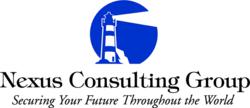 Nexus teams have successfully deterred pirate attacks during 300 consecutive missions.
Alexandria, VA (PRWEB) September 27, 2011
Nexus Consulting Group of Alexandria, LLC, the world's leading provider of private maritime security solutions, today announced the successful completion of its 300th security mission without incident. Nexus began serving US-flagged cargo vessels in 2009, and has since expanded into international markets. The firm is also announcing new growth following an exclusive contract with a 600+ vessel European shipping company.
"Nexus spearheaded the use of special forces-led maritime security in the USA several years ago, and we're proud to announce that our teams have successfully deterred pirate attacks during 300 consecutive missions," said Kevin Doherty, President of Nexus. "Now, we're pleased to say we assist international clients - as well as U.S. clients - successfully traverse some of the world's most dangerous waters with the most reliable, experienced and professional staff available today."
Nexus attributes experience and the cultivation of key relationships in some of the world's most difficult ports as the basis for a new exclusive contract with a 600+ vessel shipping conglomerate out of Europe. Recognizing Nexus' leadership and success history was a key point in Nexus' selection as its security provider.
By arming private cargo vessels with former military members and elite special forces personnel armed with highly-specialized weaponry, Nexus has innovated the 1000-meter "Nexus Solution" that ensures shipping companies that their crew and cargo will not be harmed by pirate attacks – even the threat of RPGs.
"Today's discerning shipping companies want experience, professionalism and peace of mind from their security," said Doherty. "Anything less can lead to some of the embarrassing problems we've seen with private security in the waters off of eastern Africa. Billions of dollars in cargo and thousands of crewmember's lives can't be trusted to 'fly-by-night' operations – and that's the Nexus difference."
Recognizing Nexus' expertise, President Kevin Doherty has been invited to speak on the threat of piracy in international waters at the "Maritime Money" conference (maritimemoney.com) held in Singapore beginning today. The conference gathers industry leaders and financial representatives to discuss threats to maritime trade and affected industries. Doherty was asked to speak on the issue of piracy in a talk titled "Piracy: The Scourge of the Decade." All conference attendees are invited to the talk.
For more information about Nexus or to receive a free consultation please contact the sales department at: info (at) ncga (dot) us
About Nexus Consulting Group of Alexandria, LLC
Established in 2005, Nexus Consulting is a US veteran-owned and operated private security company that places unprecedented focus on compliance while actively protecting crews, equipment and cargo from the threats of terrorism and criminal activity. Nexus Consulting is currently taking the lead in the international arena regarding maritime security commerce utilizing the Nexus Solution.
Visit Nexus online at: http://www.NCGA.US
###