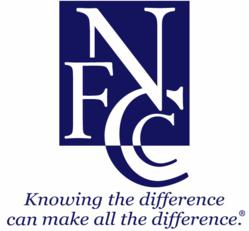 Washington, DC (PRWEB) April 12, 2012
The National Foundation for Credit Counseling (NFCC) is pleased to announce that it has established a dedicated toll-free number, (877) 339-6322, to assist homeowners nationwide who may be eligible for an independent foreclosure review. The funding for this service has been made possible through a grant from Bank of America.
In April 2011, the Federal Reserve Board issued enforcement actions against a group of large mortgage servicers. Under these actions, 14 major mortgage servicers and their affiliates were required to retain independent consultants to review foreclosures that were initiated, pending, or completed any time from January 1, 2009 to December 31, 2010. These reviews are intended to determine if borrowers suffered "financial harm" directly resulting from errors or other problems during their home foreclosure process. The servicers are required to provide compensation or other remedies to borrowers for any financial injury resulting from errors or other problems in their foreclosure processes.
Consumers whose primary residence was in any stage of the foreclosure process during 2009 or 2010, whose loan was serviced by one of the 14 mortgage servicers or one of their affiliates, and who feel that they may have suffered financial harm as a result of errors or other problems during the process, should take advantage of the free assistance through the NFCC to determine their eligibility to seek compensation or other remedy. The NFCC counselor can help borrowers determine if they are eligible.
Over four million Request for Review Forms were mailed to eligible borrowers in 2011. However, it is not necessary to be in possession of a Review Form to receive assistance from the NFCC, as the NFCC counselor can provide direction regarding how eligible borrowers can obtain their form.
It is critical to note that the Request for Review Form must be postmarked or submitted to the
independent foreclosure review administrator by the deadline of July 31, 2012, thus consumers who think they may be eligible should take immediate action.
NFCC Certified Housing Counselors are available to assist borrowers with determining eligibility, and obtaining, completing and submitting a Request for Review Form, as well as answer questions or concerns they may have about the process. This service is provided at no cost to the consumer. To be connected to a nearby NFCC Member Agency, consumers should dial (877) 339-6322. The services are available in English and Spanish.
-30-
The National Foundation for Credit Counseling (NFCC), founded in 1951, is the nation's largest and longest serving national nonprofit credit counseling organization. The NFCC's mission is to promote the national agenda for financially responsible behavior, and build capacity for its members to deliver the highest-quality financial education and counseling services. NFCC Members annually help more than three million consumers through close to 750 community-based offices nationwide. For free and affordable confidential advice through a reputable NFCC Member, call (800) 388-2227, (en Español (800) 682-9832) or visit http://www.nfcc.org. Visit us on Facebook: http://www.facebook.com/NFCCDebtAdvice, on Twitter: twitter.com/NFCCDebtAdvice, on YouTube: http://www.YouTube.com/NFCC09 and our blog: http://financialeducation.nfcc.org/.