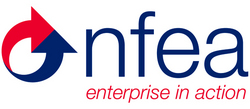 As the Budget indicated, small businesses are central to economic growth and the experience, skills and local credibility of NFEA members can make a great contribution to getting local economies back on track. We look forward to establishing effective partnerships with the new LEPs as they form
(PRWeb UK) June 24, 2010
NFEA, the national enterprise network, today publishes its paper on Enterprise, the Economy and Society – a Local Perspective.
Setting out ideas of how the NFEA network can contribute to recovery, locally, nationally and regionally, the paper extends an offer to local authorities, Local Enterprise Partnerships and the Government to make the best use of the resources made available for enterprise support.
George Derbyshire, NFEA Chief Executive, commented:
"As the Budget indicated, small businesses are central to economic growth and the experience, skills and local credibility of NFEA members can make a great contribution to getting local economies back on track. We look forward to establishing effective partnerships with the new LEPs as they form".
Key points -

Britain is becoming a small business economy. More than a third of our workforce is employed in small businesses and over 2.5million businesses are based in the owners home.
Small businesses are more innovative, create more jobs and treat employees more fairly.
Despite the rise of the internet, people are seeking more face-to-face support.
A comprehensive and flexible package of advice, training and support should be available to all who seek it.
Independent, locally based and locally managed enterprise agencies are best placed to provide it.
To read the document in full, click here.
For further information about NFEA and our network, or for independent comment please contact Daniel Locke, NFEA Communications Editor: daniel(dot)locke(at)nfea(dot)com / 01234 831623.
Notes to editors:
NFEA is the national enterprise network. Its members, drawn from local enterprise agencies and a wider range of enterprise support organisations, provide an array of services to new and emerging businesses including independent and impartial advice, training and mentoring.
###