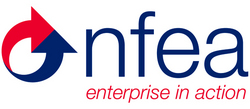 As local enterprise agencies, we are committed to developing enterprise in our local communities and look forward to working with the new government to achieve this.
(PRWeb UK) May 24, 2010
Yesterday Prime Minister David Cameron and Deputy PM Nick Clegg released the coalition government's policy programme. Maintaining the stance described by Mark Prisk, Minister of State for the Department for Business, Innovation and Skills, the document outlines the decision to:
"Support the creation of Local Enterprise Partnerships – joint local authority-business bodies brought forward by local authorities themselves to promote local economic development – to replace Regional Development Agencies (RDAs). These may take the form of the existing RDAs in areas where they are popular".
As Britain slowly emerges from the deepest recession for almost a century, there is a focus on enterprise as never before. Enterprise has a great part to play in helping ameliorate the consequences the recession has had for individuals, families and communities, and to reduce worklessness.
The correct approach to business support is of paramount importance to nurture, encourage and inspire today's entrepreneurs to succeed in business. NFEA members already portray shining examples of the type of local, bespoke business support the new government is working towards, and the type this country needs.
Our experience, supported by a body of research, is that businesses and individuals want to see this tailored approach, rather than be "shoe-horned" into generic "one size fits all" schemes. They wish to be treated as individuals and they trust local deliverers, rather than remote government services or indeed what they see as civil servants. They value easy access, simple and effective delivery, local visibility and an understanding of the economy in which they live. This analysis, and plan for delivery was set out in our Enterprise Manifesto.
NFEA Chief Executive George Derbyshire said:
"NFEA and our members are well placed as local enterprise agencies and business support organisations. We will do whatever we can to support the proposed structure, and look forward to taking an active part in the new framework of business support going forward"
Doug Scott, NFEA's Deputy Chairman and recent recipient of the Queens Award for Lifetime Achievement in Enterprise Promotion, also commented on the announcement:
"We are encouraged by many of the policies to stimulate new business formation. The proposals to cut the time it takes to start a new business, end the ban on social tenants starting businesses in their homes, encourage the formation of 'green' businesses, the mentoring support for Black and Minority Ethnic communities and the creation of the Work for Yourself programme for unemployed people are all evidence of the Coalition's
commitment to the enterprise economy. As local enterprise agencies, we are committed to developing enterprise in our local communities and look forward to working with the new government to achieve this"
For further information about NFEA and our network, or for independent comment please contact Daniel Locke, NFEA Communications Editor: daniel(dot)locke(at)nfea(dot)com / 01234 831623.
Notes to editors:
NFEA is the national enterprise network. Its members, drawn from local enterprise agencies and a wider range of enterprise support organisations, provide an array of services to new and emerging businesses including independent and impartial advice, training and mentoring.
###