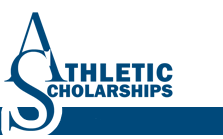 (PRWEB) May 06, 2012
AthleticScholarships.com has analyzed the 2012 NFL draft, and created reports on the top picks. The analysis focuses on the high school stats of first round wide receiver picks, of which there were four this year: Justin Blackmon (5), Michael Floyd (13), Kendall Wright (20) and A.J. Jenkins (30).
The analysis compares these athletes' high school stats to average stats for Division I football recruits.
Division I Football Recruitment Stats for Top Level Wide Receivers

Height - 6'2"
Weight - 185
40 Yard Dash - 4.5
Bench - 235
Squat - 315
The data utilized to create these average stats was provided by college football recruiters and coaches, hundreds of recruited high school athletes and college rosters across the United States.
Senior High School Stats of the Top Wide Receiver NFL Draft Picks 2012
Justin Blackmon
Position: Wide Receiver
Height: 6'2"
Weight: 190
40 Yard Dash: 4.57
Touchdowns: 14
Caught Passes: 61
Yards: 1,547
Number of Carries: 21
Michael Floyd
Position: Wide Receiver
Height: 6'3"
Weight: 195
40 Yard Dash: 4.55
Touchdowns: 16
Caught Passes: 59
Yards: 1,247
Number of Carries: 43
Kendall Wright
Position: Quarterback and Corner Back
Height: 5'11"
Weight: 163
40 Yard Dash: 4.4
Touchdowns (Rushing): 15
Rushed: 1,069 yards
Passing: 1,170 yards
A.J. Jenkins
Position: Wide Receiver
Height: 6'0"
Weight: 192
40 Yard Dash: 4.39
Touchdowns: 4
Caught Passes: 41
Yards: 766
Number of Carries: 40
To get more information on football college scholarships and recruiting as well as athletic scholarship statistics in states, divisions and schools across the country, please visit: AthleticScholarships.com
About AthleticScholarships.com
AthleticScholarships.com is a leading provider of college athletic scholarship statistics and recruitment information. The organization helps student athletes identify opportunities and make connections with recruiters across the country by gathering stats on a wide variety of men's and women's sports and delivering the information in an easily searchable format that allows users to search by sport, state, division and school.