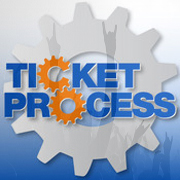 (PRWEB) September 16, 2012
One week of NFL regular season football is in the books, and millions of fans are currently awaiting the opportunity to attend a Week 2 matchup. TicketProcess.com is ready to match NFL fans up with NFL tickets to games all over the nation, and they will do so by way of their signature low prices and 125 percent money back guarantee. Anyone in the market for an NFL ticket would be wise to head directly to TicketProcess.com at their earliest convenience.
A number of marquee matchups are going to go down in Week 2, including the New Orleans Saints visit to Carolina to take on the 0-1 Panthers. The Saints also suffered a loss in week one, falling to the Redskins at home at the hands of an incredible inaugural performance by rookie quarterback Robert Griffin III. Both teams are in desperate need of a victory, and staring the season 0-2 is a setback that can rarely be overcome. NFL tickets to this game and all others can be found at TicketProcess.com.
Other Sunday morning/early-afternoon matchups include the Oakland Raiders paying a cross-country visit to Miami to face the Dolphins in another battle of 0-1 teams, the Minnesota Vikings visiting the Indianapolis Colts in Andrew Luck's first regular season home game and the Tampa Bay Buccaneers visiting New York for the second of two consecutive home games for the Giants. Both teams currently sit at 0-1 with postseason aspirations.
The Baltimore Ravens will travel to the City of Brotherly Love to square off with the Eagles in one of the many possible battles of the birds in the NFL. The game is expected to be close, but the Ravens defense will certainly provide a challenge for Vick and his offensive line, all of whom have struggled to stay upright throughout the preseason and during the Eagles week 1 matchup.
The New York Jets will try to keep their momentum rolling when they visit the Pittsburgh Steelers during Sunday afternoon's second round of games, and the Steelers are yet another team with high expectations that is currently 0-1. The most highly anticipated game of the week involves the Detroit Lions and the San Francisco 49ers. The nation will be watching on national television, and anyone that wishes to witness the action in person should head directly to TicketProcess.com at their earliest convenience. Along with top notch NFL tickets, quality and highly affordable college football game tickets and Super Bowl packages are available.