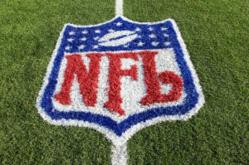 NFL Alternative's Tom Sheik claims they have no secret formula, no lock games, and no sure things. However, they are right a high percentage of the time.
Spokane, WA (PRWEB) January 05, 2013
NFLalternative.com focuses on which NFL teams will exceed expectations each week. They offer a simple, scaled-down version of reasoning elucidating the advantages and disadvantages of both teams in the games they pick.
Over 20 years of study and idiosyncratic reasoning go into the picks for each game. NFL Alternative's Tom Sheik claims they have no secret formula, no lock games, and no sure things. However, they are right a high percentage of the time.
This site gives great insight into who their favorite pick is, plus why, and by how much. Here is crucial piece of deep insight from the website that will enhance a fans enjoyment of the game –
Cincinnati Bengals vs. Houston Texans - Sat 1/5/2013
"Why the Texans Will Beat the Bengals
First, Matt Schaub has more experience at quarterback, and experience has historically been a huge factor in playoff games. The Cincinnati Bengals have an only average pass blocking offensive line. J.J. Watt alone should harass Andy Dalton. Joined by Antonio Smith, Connor Barwin, and the oncoming Whitney Mercilus, Dalton should be running for his life all game. The Bengals have no real running back. One team has Adrian Foster and Ben Tate. The other has a beat up Ben Jarvus, Green-Ellis and a bunch of guys you've never heard of.
Finally, the Bengals are a young team playing on the road."
OR
"Why the Bengals Will Beat the Texans
Matt Schaub is one of the slowest, least athletic quarterbacks in the league. This fact is disguised by the success of their running game, leading to bootlegs giving him extra time. But the Bengals, with their deep and talented defense, will shut down the running game and thus expose Schaub's weakness. Bengals' Andy Dalton is mobile in the pocket and capable of making big plays against the Texans' pass rush. Overall, the Bengals have better receiving targets. Call the matchup between Andre Johnson vs. A.J. Green even. The Bengals, with Jermaine Gresham, Andrew Hawkins, and the fast-rising Marvin Jones, have a big advantage.
The Bengals' defensive backfield is also far better and deeper than the Texans, especially if Clements is healthy."
Curious who NFLalternative.com chose to win?Bengals vs. Texans
Here is another analysis commentary –
Minnesota Vikings @ Green Bay Packers - Sat 1/5/2013
"Lately it seems nobody can tackle Adrian Peterson. The Packers certainly could not stop him last week.
However, the fact remains that Green Bay will be the home team this game. Last time the Packers did not have their backs against the wall. This week its win or you are finished.
It might also be worth mentioning that Peterson has been battling rib injuries and comes off a short week after a hard game.
The other question, besides whether Peterson can reprise his great game from last week, is how Christian Ponder can perform in a clutch game before a hostile crowd.
The Packers' offensive line is more a group of battlers than great talent. Offensive tackle Don Barclay had numerous problems last week. The Vikings will inevitably try to create even more pressure on him, and with Jared Allen, Kevin Williams, and the improving pass rusher Everson Griffen, the Vikings are quite capable of pressuring Aaron Rodgers, whose team lacks any great threat at running back.
Chances are the Packers will have to try to win with their superior passing game. Rodgers' mobility is a great asset; so is having his receiving corps, led by Greg Jennings, back at full strength."
The free information on NFL Alternative is dedicated to those of you who love football games, love to watch and understand football games.
For more information, including picks and stats from the last 17 weeks visit http://www.NFLalternative.com