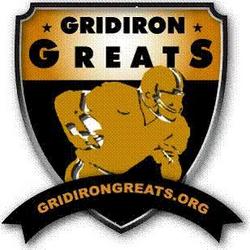 Chicago, IL (PRWEB) November 21, 2007
Several of the NFL's current players will come forward to announce a ground breaking initiative at a press conference hosted by Mike Ditka and the Gridiron Greats Assistance Fund on Tuesday, November 27 at 10:00 a.m. at Mike Ditka's Steakhouse (100 E Chestnut St., Chicago, IL 60611).
The event marks the first time an organized group of NFL players will speak out about and take action regarding the catastrophic conditions facing many retired NFL players due to the inadequate disability and benefits program provided by the National Football League Players Association (NFLPA).
The initiative being announced was created by an active, nine-year-veteran of the NFL.
The group of current NFL players, along with Ditka and other members of the Gridiron Greats will also address the some of the issues regarding the NFLPA disability system which are now under investigation by the U.S. House Judicial Committee.
NFL players participating in the press conference, Mike Ditka and members of the Gridiron Greats will be available for interviews following the initiative announcement.
For information regarding media access and credentials call (920) 499-7133, (920) 819-1560. Additional information is also available at http://www.gridirongreats.org.
The Gridiron Greats Assistance Fund is an IRS §501(c)(3), charitable and humanitarian organization that has been established to provide financial assistance and coordination of social services to retired NFL players in dire need. Financial support and hands-on social services are provided to retired professional football players and their immediate families, who are in need. The organization is overseen by a very active Board of Directors which includes: Mike Ditka, Gale Sayers, Willie Davis, Harry Carson and others.
###