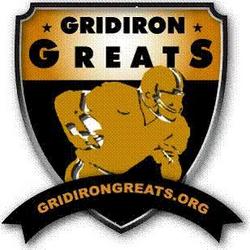 Phoenix, AZ (PRWEB) December 12, 2007
Mike Ditka's Gridiron Greats Assistance Fund will host a press conference featuring Gale Sayers, Jerry Kramer, Randy White, Seth Joyner and Roy Green in Phoenix on Thursday, December 13, 2007 at 10 a.m. at the U.S. Airways Center (201 East Jefferson Street).
During the event Sayers and the others will announce that one of the largest gatherings ever of NFL Legends will come together Super Bowl Week for a series of events in Phoenix to benefit retired players in dire need through the Gridiron Greats Assistance Fund and to raise awareness about issues facing retired players.
Announced on Tuesday will be the line up of NFL legends that will participate in the Gridiron Greats Assistance Fund Super Bowl Week, along with event details. Also addressed during the press conference will be the catastrophic conditions many retired NFL players face due to the inadequate disability and benefits system provided by the National Football League Players Association
At the press event Ashley Manor Event Services, a local Phoenix company that is putting on the events that will benefit the Gridiron Greats, will make a significant donation to the organization to kick off the project. One hundred percent of their donation will go directly to the Gridiron Greats. None of the funds will be used for any expenses related to the events in any way.
For more details about the press conference, or to schedule an interview with current and former NFL players participating in the initiative, call Jennifer Smith, Executive Director of Gridiron Greats Assistance Fund at (920) 499-7133, (920) 819-1560 or email at gridirongreats24 @ aol.com. Additional information is also available at http://www.gridirongreats.org.
###