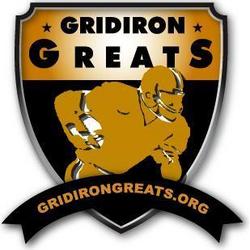 Phoenix, AZ (PRWEB) January 22, 2008
The Gridiron Greats Assistance Fund has announced that the organization will make available, to media outlets nationwide, an illustrious group of 70 NFL Legends who are coming together with the Gridiron Greats during Super Bowl week to raise significant funds for their brothers in need and to raise awareness about issues that retired NFL players face post career. Click here to see list of players available.
Today the Gridiron Greats announced that the entire group of players will make themselves available to the media on a nationwide basis starting this week and on-site throughout Super Bowl week in Phoenix AZ. Thursday January 31st the entire group will appear together for one hour at a press conference to be held in Phoenix. Details about all media opportunities are available at http://www.gridirongreats.org . Scheduling is now underway.
This unprecedented initiative is the largest humanitarian project to date to assist retired players in dire need. In addition to the many NFL Legends who are participating, many of the dire need players that have been assisted by the Gridiron Greats are also involved and will open up their lives to the media during the next two weeks. This will provide for interesting, compelling, and unique stories.
The Gridiron Greats will make players available to media outlets across the country and also to those that will be on-site in Arizona for Super Bowl XLII. Players are available starting Wednesday January 23, 2008, through Super Bowl Sunday. They will be available for the following; National TV, via satellite or on set for those outlets who will be on-site in Phoenix, Radio phone interviews, Radio Row on-site interviews in Phoenix (availabilities starting 1/29/08) Print, players available one-on-one to writers by phone or in person (availabilities starting 1/23/08 by phone, 1/29/08 in person in Phoenix).
Some of those who will participate include: Mike Ditka, Gale Sayers, Jerry Kramer, Michael Irvin, Franco Harris, Dick Butkus, Eric Dickerson, "Mean" Joe Greene, Ted Hendricks, Dan Hampton, Tony Doresett, Fred Bitetnikoff, Anthony Munoz, Thurman Thomas, Dwight Clark, Ed Jones, Jan Stenerud, Ed Jones, Tony Siragusa, Charley Taylor, Andre Reed, Antonio Freeman, Chuck Foreman and many others.
In addition to the media campaign, the group of players will participate in promoting the Gridiron Greats Superstar Online Fundraising Auction, donation drive (http://www.gridirongreats.org ) and special events in Arizona including Mike Ditka's Dinner of Champions, a golf outing, celebrity poker event and the Gridiron Greats Super Jam party, which brings together NFL & Rock & Roll Legends.
Members of the media can visit http://www.gridirongreats.org for more information. Interview requests can be submitted via email to gridirongreats24@aol.com or by phone @ (920) 499-7133. A list of players who are participating is attached to this release.
In the past few months, many NFL active players participated in a grass roots initiative where players donated a portion of their game checks to the Gridiron Greats to help retired players. It is now the retired players who will step forward to help their brothers during a fundraising project that runs from now through the Super Bowl.
About The Gridiron Greats Assistance Fund
The Gridiron Greats Assistance Fund is a non-profit organization providing financial assistance and coordination of social services to retired NFL players in dire need. The organization focuses on the humanitarian side of post-football related issues, providing hands-on assistance to help retired players deal with hardships they may face after football. NFL legend Jerry Kramer, who played for Vince Lombardi on the Super Bowl I and II teams, is the founder of the organization. The Gridiron Greats Organization provides support for the ''Makers of the Game.'' Visit http://www.GridironGreats.org
About The Gridiron Greats Super Bowl Fundraising Initiatives:

The Gridiron Greats Assistance Fund will facilitate an online fundraising auction during Super Bowl week @ http://www.gridirongreats.org . The auction features unique autographed memorabilia and one-of-a-kind experiences with NFL Legends.
From January 30 through February 3, there will be a series of special events held in Phoenix, AZ. On Wednesday, January 30, Mike Ditka will host the Gridiron Greats Dinner of Champions, a once-in-a-lifetime VIP event that will feature over 40 NFL Legends. The event features a private VIP autograph reception and special presentation by the Gridiron Greats and more.
Thursday January 31st Golf with the Greats, the golf tournament brings together one of the largest groups of NFL Legends ever assembled for the purpose of helping retired NFL players in need.
Friday February 1st there will be a celebrity poker event featuring a new Harley Davidson as the grand prize.
Saturday, February 2nd Rock & Roll Legends team up with the Gridiron Greats for a Super Jam Party.
Player appearances: Wednesday through Sunday, the Gridiron Greats players will make appearances and hold donation drives at the Westgate area. The legends will have merchandise for sale and autograph opportunities alongside both Miller Lite and the Forever Resorts. A schedule of player appearances will be posted at gridirongreats.org].
Gridiron Greats Media Contacts:
Jennifer Smith, Executive Director, GGAF
(920) 499-7133- office
(920) 819-1560- cell
gridirongreats24@aol.com
Richard Stenard, Manager Media Relations, GGAF
(920) 499-7133- office
(920) 246-1030- cell
For Updated Information: http://www.gridirongreats.org
###