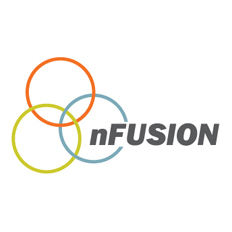 This recognition is very exciting
Austin, Texas (PRWEB) March 4, 2009
nFusion, one of the country's leading integrated marketing agencies, won six gold ADDY Awards and a special judges award for its work on the 2008 Hill Country Ride for AIDS (HCRA). The multi-piece campaign won three gold ADDYs in the Public Service, Poster category, one gold for Public Service, Single Medium, one gold for Public Service, Mixed Media and one gold for Public Service, Non-Traditional for the Red Bike campaign. In addition, nFusion won a special judges award for excellence in printing, shared with commercial printer The Whitley Company.
"This recognition is very exciting," said Scott Van Osdol, HCRA marketing chair and Austin Advertising Federation Vice President of Public Service. "Earlier campaigns appeared in prestigious publications like Communications Arts and HOW International Design Annual. It's fitting that the nationally recognized creatives who judged the Austin ADDYs appreciated the fantastic work nFusion has done for HCRA."
"Thousands of lives have been profoundly impacted because of the work nFusion has done for the HCRA," added David C. Smith, executive director of the Hill Country Ride for AIDS. "We know our success is a direct result of these campaigns, and we will always be deeply grateful."
This was the fifth year that nFusion has worked on the Hill Country Ride for AIDS campaign. In that time, donations have grown from $186,000 in the first year to $628,000 for the 2008 Ride.
"We're very proud to work with everyone at HCRA for this great cause," said John Ellett, CEO of nFusion. "These seven awards are just further acknowledgement of the effectiveness of this campaign and the people it supports. We look forward to another successful year in 2009."
About nFusion
nFusion is an integrated marketing agency that combines the insight of a marketing consultancy, the creativity of an advertising agency and the expertise of an interactive firm to deliver distinctive, holistic marketing campaigns that produce real, measurable results. This award-winning agency acts as a trusted advisor to respected organizations such as Administaff, Anheuser-Busch, Dresser Wayne, Heelys and Nortel. nFusion helps clients successfully navigate the complexities of a dynamic marketing environment by balancing traditional advertising with a targeted arsenal of digital capabilities, including display advertising, website design and development, search and e-mail marketing. nFusion is headquartered in Austin, Texas, and can be found online at http://www.nfusion.com.
About the Hill Country Ride for AIDS:
Ten AIDS service organizations came together in 1999 to create a cycling event to raise money to support people living with AIDS. In the Spring of 2000, the first Hill Country Ride for AIDS was a success, not only for the money it raised, but also for the community spirit that quickly made it a favorite event in Central Texas. In nine years, the Ride has raised over $3 million to provide life-saving care for thousands of people living with HIV and AIDS.
The spirit of the Hill Country Ride for AIDS is that it's a ride, not a race. Everyone is welcome. There is a route for everyone on the April 25th Hill Country Ride. The route is fully supported, with pit stops every 15 to 20 miles, manned by volunteers who make the Ride a truly memorable event for everyone. All levels, from beginners to serious cyclists, have fun on the Hill Country Ride for AIDS. For more information visit http://www.HillCountryRide.org.
###