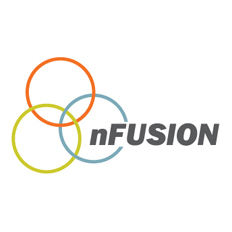 nFusion.com is a great example of the kind of sites we can build for our clients
Austin, Texas (PRWEB) January 21, 2009
nFusion, one of the country's leading integrated marketing agencies, has announced the launch of its redesigned website, nFusion.com.
Practicing what it preaches, the agency's new site exemplifies nFusion's belief that the best websites integrate outstanding, search-optimized content with dynamic Flash elements, offering the user valuable information in an entertaining, memorable format.
"This site gives users a chance to see us at our best from both a creative and technology perspective," says nFusion CEO John Ellett. "We've prioritized three keys to creating a successful website: It should engage its audience with compelling content that encourages the development of a long-term relationship; the content must be part of a search engine optimization (SEO) plan; and the content must be easily updated, preferably through the incorporation of a content management system (CMS). nFusion's new site is a great example of how to accomplish all three objectives."
While the redesigned site features an array of eye-catching Flash elements, searchable content is never compromised. The incorporation of SEO best practices is a basic tenet of all nFusion's website development work. And because content can be replaced easily, frequent updates encourage visitors to come back regularly to see what's new. The agency can make real-time announcements and publish articles pertinent to the world of marketing at the moment of greatest impact.
"nFusion.com is a great example of the kind of sites we can build for our clients," says Ellett. "It's search-friendly, easily updatable and very engaging."
About nFusion
nFusion is an integrated marketing agency that combines the insight of a marketing consultancy, the creativity of an advertising agency and the expertise of an interactive shop to deliver distinctive, holistic marketing campaigns that produce real, measurable results. This award-winning agency acts as a trusted advisor to respected organizations such as Abbott, Administaff, Anheuser-Busch, Dresser Wayne, Heelys, and Nortel. As one of the country's leading integrated marketing agencies, nFusion helps clients successfully navigate the complexities of today's dynamic marketing environment by balancing traditional advertising with a targeted arsenal of digital capabilities that includes display advertising, website design and development, search and e-mail marketing and social media marketing. nFusion is headquartered in Austin, Texas, and can be found online at http://www.nfusion.com.
###