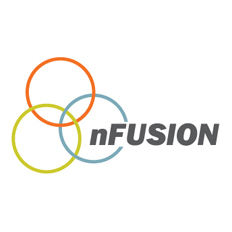 Actionable SEO Insights From Analytics Data
Austin, Texas (PRWEB) September 27, 2009
nFusion, one of the country's leading integrated marketing agencies, is sending two members of its interactive team to speak at SMX East in New York City this October 5 - 7. James Fenelon, nFusion's interactive product director, joins a panel discussing usability issues, while senior search specialist Taylor Pratt is part of a panel offering a presentation on analytics and search engine optimization (SEO). Fenelon will be tweeting from the conference; follow his tweets on the nFusion Twitter page: http://twitter.com/nfusion.
Both Fenelon and Pratt are speaking in the Analytics and Conversion track at the expo. Pratt takes part in "Actionable SEO Insights From Analytics Data," on Monday, October 5, at 1:45pm EST. He and other speakers offer insights into how search marketers can tap into Web analytics data to get more out of their SEO efforts.
Fenelon speaks as part of a panel on "Increasing Conversions Through Better Usability," also on Monday, October 5, at 3pm EST. This session looks at how improving a site visitors' experience can increase conversions.
"We're pleased to be able to contribute two outstanding members of our team, who can offer thought leadership to attendees at SMX East, as we did for SMX Advanced this past June," says nFusion CEO John Ellett, "Both Taylor and James have proven their expertise and experience in their respective areas of specialization. And both can articulate useful solutions to some of today's integrated marketing challenges."
About SMX East
SMX (Search Marketing Expo) offers an agenda of exceptional content and invaluable connections to advance attendees' search engine optimization skills, resulting in more effective, innovative and inspired Internet marketers. The show features four to five tracks of sessions spread across three days and covers all aspects of search marketing. SMX East is one of many similar events that take place across the U.S. and around the world every year.
About nFusion
nFusion is an integrated marketing agency that combines the insight of a marketing consultancy, the creativity of an advertising agency and the expertise of an interactive firm to deliver distinctive, holistic marketing campaigns that produce real, measurable results. This award-winning agency acts as a trusted advisor to respected organizations such as Abbott, Administaff, Anheuser-Busch, Dresser Wayne, Heelys and Nortel. As one of the country's leading integrated marketing agencies, nFusion helps clients successfully navigate the complexities of today's dynamic marketing environment by balancing traditional advertising with a targeted arsenal of digital capabilities that includes display advertising, website design and development, search and e-mail marketing and social media marketing. nFusion is headquartered in Austin, Texas, and can be found online at http://www.nfusion.com.
# # #