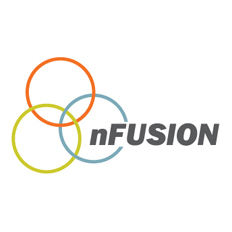 Being selected a W3 winner is a tremendous achievement and proves the work you do represents our high standard of excellence.
Austin, Texas (PRWEB) January 26, 2009
nFusion, one of the country's leading integrated marketing agencies, won three silver awards in the 2008 W3 Awards competition for creative work done for clients Anheuser-Busch/BORBA, Wilshire Homes and NEC Display Solutions. The W3 Awards competition is sponsored by the International Academy of Visual Arts (IAVA) and invites entries from agencies from around the world.
"The 2008 W3 Awards received over 3,000 entries from top companies and agencies worldwide and the quality of the work was outstanding," says Linda Day, executive director of the IAVA. "Being selected a W3 winner is a tremendous achievement and proves the work you do represents our high standard of excellence."
The winning entries show the breadth of the agency's client capabilities, highlighting online creative work in three different categories: two consumer-focused campaigns and one campaign targeted at a B-to-B audience. This year's success follows nFusion's 2007 W3 "Best in Show" award for the online advergame "Adopt-A-Sloth," created for 20th Century Fox Home Entertainment's animated DVD release of Ice Age 2: The Meltdown.
This Year's Winners
nFusion's website for Anheuser-Busch's [BORBA Skin Balance Water] won a silver award in the Food And Beverage category. BORBA Skin Balance Water is a health beverage infused with vitamins, minerals and botanicals to help protect and preserve the skin, leading to a more youthful, luminous appearance. The BORBA website can be found at http://www.drinkborba.com. The website for Wilshire Homes' "Sheila, Your Wilshire New Homes Consultant" won silver in the Real Estate category. The website features a virtual new home consultant who asks questions of potential home buyers to come up with the perfect home design for each user. The website can be found at http://www.builtaroundyou.com. The third silver award winner was a rich media banner supporting NEC's $25,000 giveaway promotion, which was aimed at businesses and educational IT purchasers looking to invest in a new projector, LCD or plasma display; the winner of the promo received $25,000 worth of NEC products. The NEC banner won in the Computer Hardware category.
"We're thrilled and honored to be recognized by the IAVA for the great work we've done for all three of these clients," said John Ellett, CEO of nFusion. "The W3 Awards show nFusion at our best: creating exceptional work for exceptional clients."
About The W3 Awards
The W3 Awards honor creative excellence on the Web and recognize the creative and marketing professionals behind award-winning sites, videos and marketing programs. The W3 Awards are the first major Web competition to be accessible to agencies of all sizes and is sanctioned and judged by the International Academy of the Visual Arts, an invitation-only body consisting of top-tier professionals from a "Who's Who" of acclaimed media, interactive, advertising and marketing firms. For more on the W3 Awards, please visit http://www.w3award.com.
About nFusion
nFusion is an integrated marketing agency that combines the insight of a marketing consultancy, the creativity of an advertising agency and the expertise of an interactive shop to deliver distinctive, holistic marketing campaigns that produce real, measurable results. This award-winning agency acts as a trusted advisor to respected organizations such as Abbott, Administaff, Anheuser-Busch, Dresser Wayne, Heelys, and Nortel. As one of the country's leading integrated marketing agencies, nFusion helps clients successfully navigate the complexities of today's dynamic marketing environment by balancing traditional advertising with a targeted arsenal of digital capabilities that includes display advertising, website design and development, search and e-mail marketing and social media marketing. nFusion is headquartered in Austin, Texas, and can be found online at http://www.nfusion.com.
###